One Owoblow ABD has called out a state-owned hospital for being overcharged following a safe child delivery that lasted for about an hour.
Taking to social media to share a snapshot of his bill, Owoblow lamented that the fees is too expensive despite the quick child delivery.
"Tragedy at our so called Genaral Hospital, how on Earth can a less than 1 hour labour and delivery successful without CS cost all this. Pls how much is private Hospital or even Iya Alagbo," he wrote.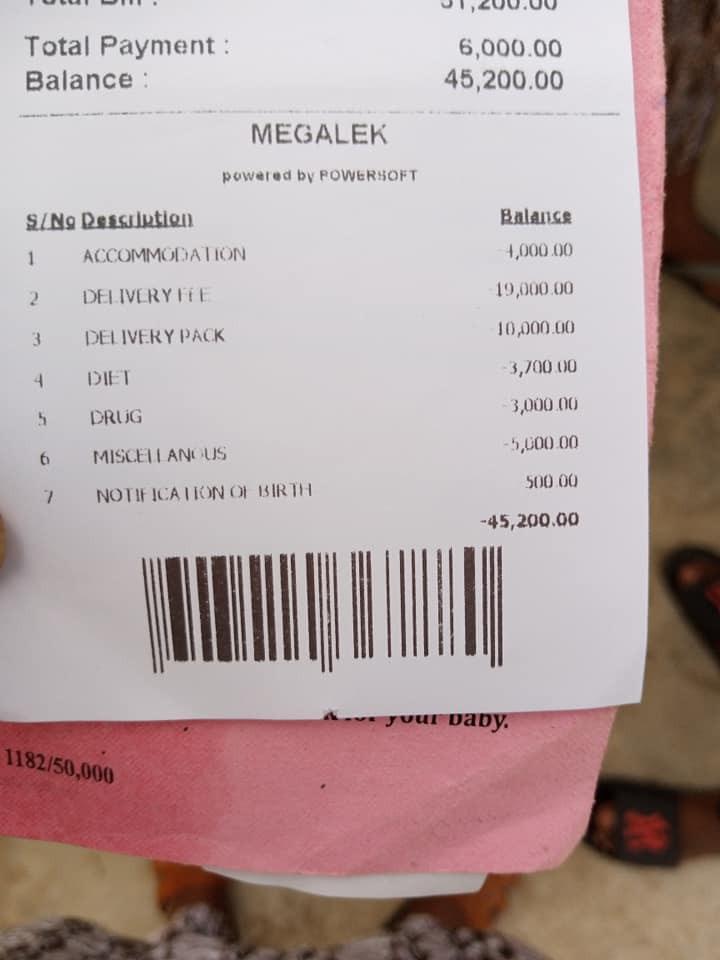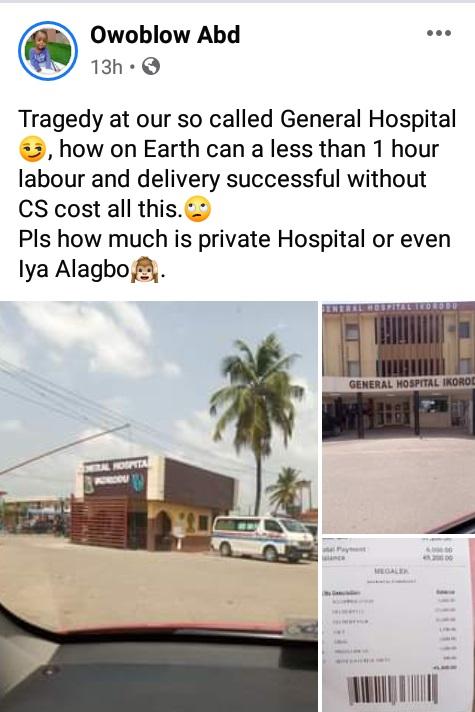 One Abiola Oluwaseyi Mathew replied him;
"What point are you trying to make here? 45K you are making noise. I expect you to be thanking God for safe delivery of the baby. You are complaining of just 45k. it is well o" Atinse Elizabeth said that the bill is reasonable.
"No private hospital will give such a low bill for normal delivery. Go and do your fact findings. If you choose Iya alagbo. Yes to an extent but when complication arises, be ready for fiery outcome."
See more reactions below …