Man breaks down in tears as he catches partner in a hotel with another man
A video has been going viral of a man who is seen shedding tears after catching his partner red-handed in a hotel with another man.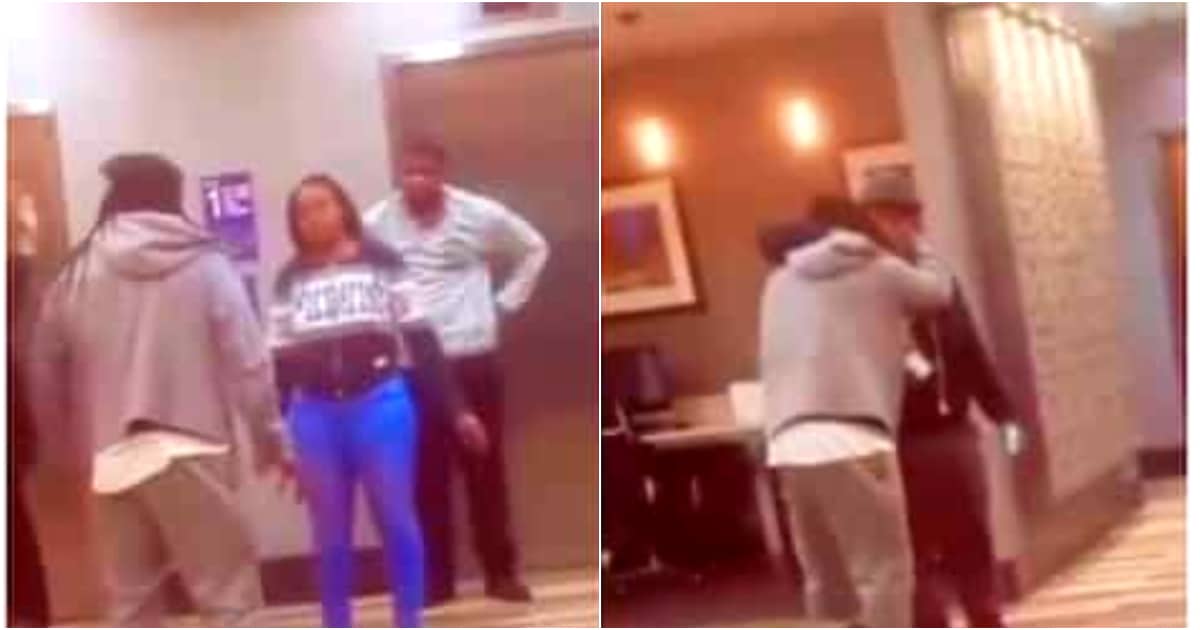 In the video that has gone viral on TikTok, the man was seen questioning his woman over her actions while he shed tears.
However, some social media users were shocked after the woman stood in between two men, her man, and her cheating partner while defending her lover.
However, the boyfriend of the young lady burst into tears while expressing his disappointment in his wife.
Read some comments below…
colossal.mind said: "I started crying for him."
MzSnatch Queen said: "I'm literally crying I feel his pain."
MookieVaporLock said: "I went through this 2 years ago. There's still a knot in my stomach when I think about the betrayal."
Romii said: "I feel for the brother…..it's easy to say move on unless it's happening to you. Time will heal him."
Watch the video below…