A video shared online shows a man beating up his girlfriend mercilessly.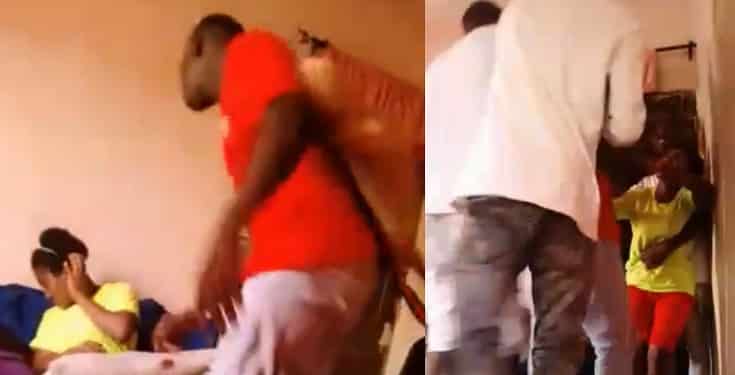 In the video, the girl and her man are seen sitting looking at each other. He then stands abruptly and begins slapping her.
His friends can be heard in the background calling him "Junior" and telling him to take it easy, but he doesn't listen.
He then reaches into his trousers, brings out a whip and starts flogging her with it.
In another video, his friends are seen trying to hold him back as he beats the girl, but they didn't seem to be trying hard enough.
One of the friends is seen laughing as he holds the girlfriend while his friend beat her up.
The Facebook user who shared the video wrote: "After impregnating this girl, he had the guts to to beat her up when she said he was responsible and has results."
Watch the video below;