Lionel Messi's World Cup jerseys set to sell for £8 Million at auction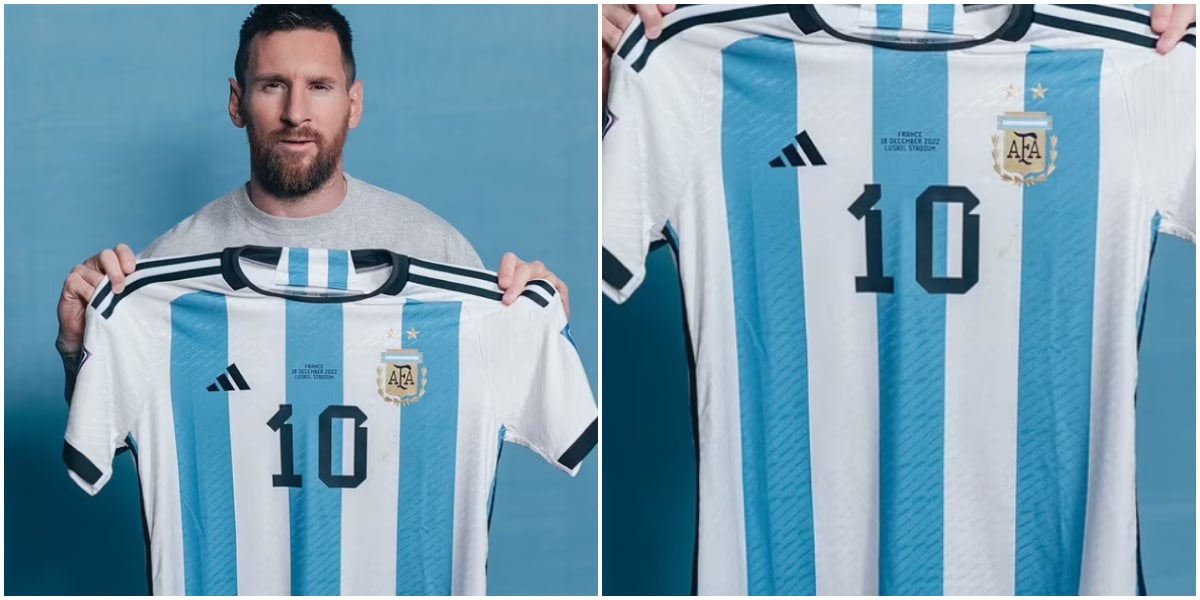 In an auction set to take place at Sotheby's in New York, Lionel Messi's jerseys from the 2022 FIFA World Cup, including the historic final against France, are expected to fetch a substantial sum of £8 million.
Six shirts worn by the football legend during Argentina's triumphant journey to victory are up for grabs, with a portion of the proceeds slated to benefit charity.
The collection includes Messi's jerseys from the first half of the final, the semi-final clash against Croatia, the quarter-final showdown with the Netherlands, the round-of-16 match versus Australia, and two of the three group-stage games.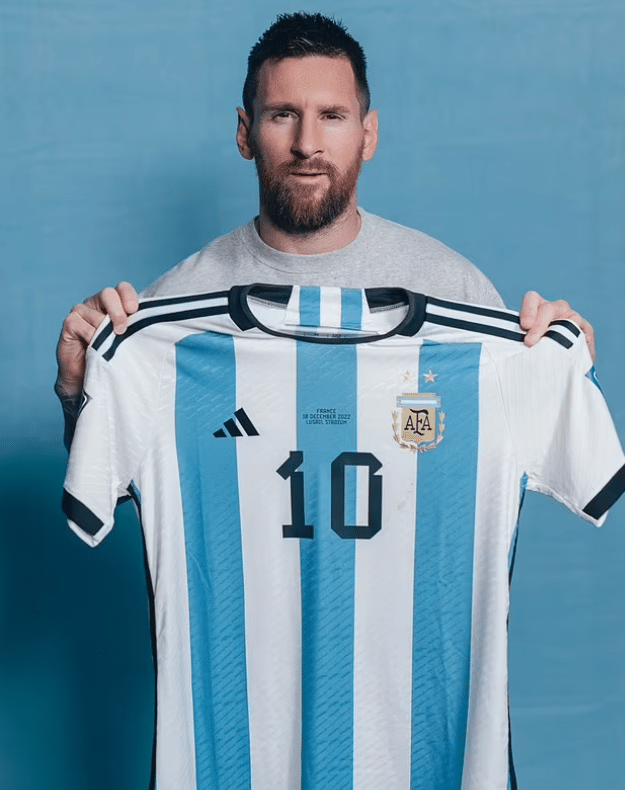 The estimated price tag of at least $10 million (£8 million) could potentially set a new record for the highest amount paid for a sports memorabilia collection, surpassing the £8.1 million achieved by Michael Jordan's Chicago Bulls jersey from the 1998 NBA Finals Game 1.
Sotheby's, renowned for handling high-profile auctions, believes that the significance of Messi's role in the 2022 World Cup victory elevates this collection to unprecedented heights in the realm of sports memorabilia.
Brahm Wachter, Sotheby's Head of Modern Collectibles, said;
"The 2022 FIFA World Cup stands as one of the greatest events in sports history, intrinsically connected to Messi's valiant journey and firmly establishing his status as the greatest player of all time."
"The sale of these six shirts stands as a monumental occasion in auction history, offering fans and collectors a connection to Messi's crowning achievement. It is an honor for Sotheby's to present and exhibit these invaluable collectibles to the public, which encapsulate the sheer brilliance of a player who has redefined the boundaries of football excellence," Wachter added.