Lionel Messi surpasses Cristiano Ronaldo, secures most Guinness World Record titles for a footballer ever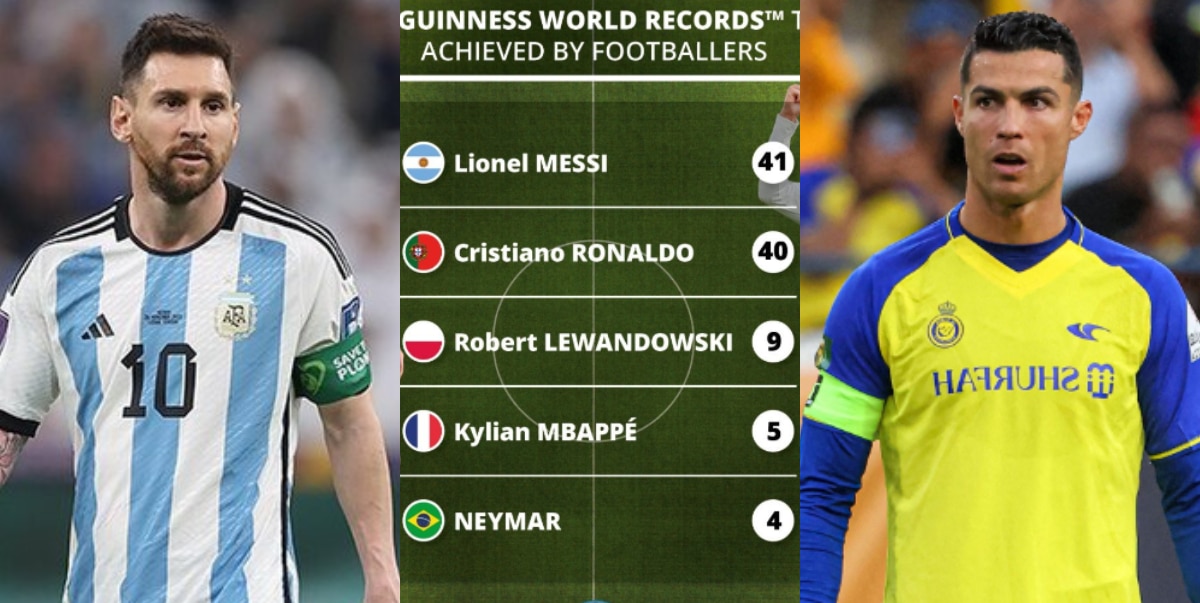 Football legend Lionel Messi, has firmly settled the debates over who is the greatest footballer of all time by surpassing Cristiano Ronaldo in Guinness World Records titles.
The official Twitter handle of Guinness World Records revealed the updated chart of "Most Guinness World Records Titles Achieved By Footballers," and Messi now stands tall with an incredible 41 records, outshining his rival Ronaldo, who holds 40 records.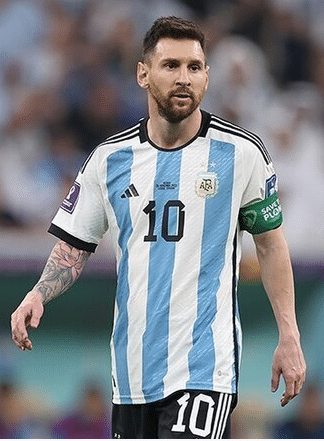 The news of Messi's remarkable feat spread like wildfire, sparking celebrations among football fans worldwide. With his extraordinary achievements both on and off the field, Messi has firmly cemented his status as an all-time great in the beautiful game.
Messi's latest addition to his collection of records came during Inter Miami's sensational 4-0 victory against Atlanta United in the Leagues Cup, where he exhibited his prowess by netting two remarkable goals.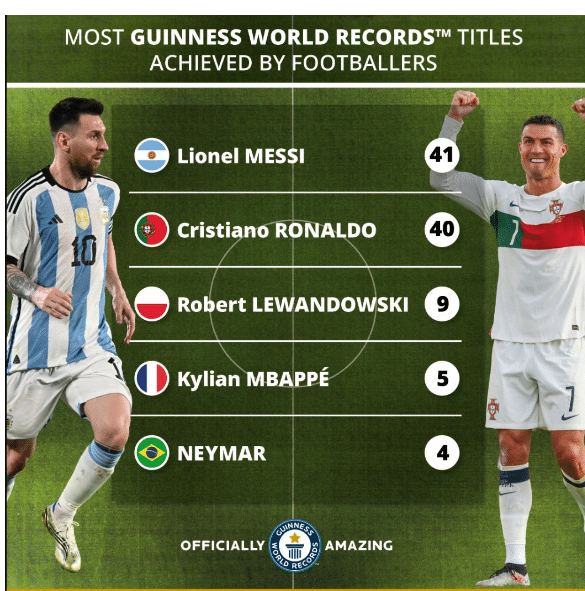 Notably, the second goal from that match has etched its name in history by becoming the most-watched live event in American history, garnering a staggering 3.4 billion views online.
Arguably one of the most significant records that Messi holds is for the most goals scored in a calendar year. The Argentine maestro mesmerized fans and rivals alike when he netted an astounding 86 goals in the year 2012, a feat that appears near impossible to surpass.
The top five footballers in the Guinness World Records chart now include Robert Lewandowski with 9 records, Kylian Mbappe with 5 records, and Neymar with 4 records, but it is undoubtedly Messi who reigns supreme at the pinnacle.
See below;