Nollywood stars, Linda Ejiofor and her husband, Ibrahim Suleiman mark the birthday of their son as he clocks a year old.
Taking to Instagram to share dazzling photos of their son, Ibrahim wrote;
"Just Look At This Prince. I mean, look at him. Every day I look at him, I am reminded of all the times I doubted God and He chastised me with His mercy. God is gracious (Keon) And by Faith, He abides with Us (Iman). Your names are a regular confession and reassuring reminder." 
Linda on her side narrated when she realized that she was pregnant with the child and how happy the news made them.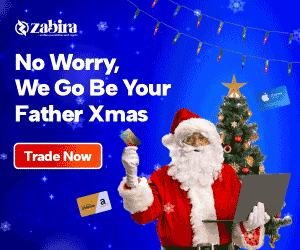 In her words;
"I remember the day we found out that we were pregnant. It was the best day of my life. I remember telling your father and how he jumped up and hugged me, he can tell you his own side of the story. Then the process began. Ohhh the unforgettable process. We were happy that we had you. I remember the day before you were born, went for my antinatal as usual, coming back home, It was a bumpy ride.I was very uncomfortable throughout that day, just felt this pain in my pelvic area.
I thought it was something that would eventually pass as usual( Braxton Hicks). But, wow. It lasted the whole night, and at 4am of the 9th i started crying. Not because of the pain but because I hadn't slept, and I was so tired. All I wanted to do was just sleep. Even candy crush couldn't keep me distracted. I tried helping your dad cut his hair because he had an impromptu shoot that morning, which was supposed to be his day off. It was, by the grace of God that I didn't give him gorimakpa.😂😂😂"
View this post on Instagram
View this post on Instagram