Leaked audio of Maria giving fans details about BBNaija reunion surfaces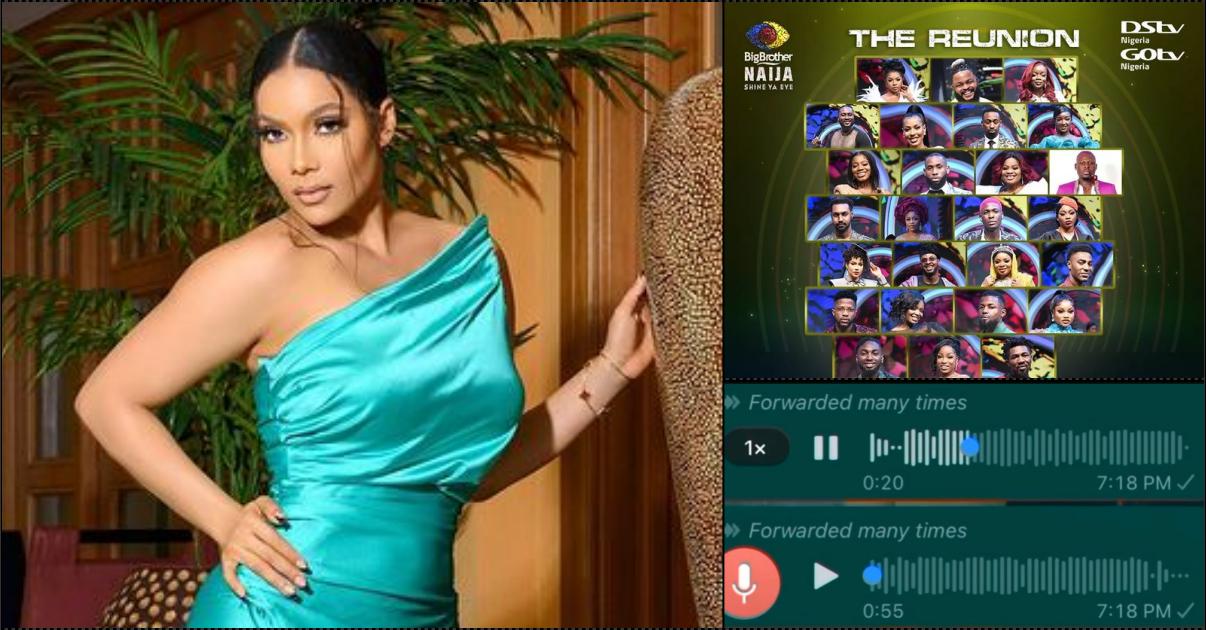 Leaked audio of the popular reality star, Maria Chike Benjamin, surfaces ahead of the BBNaija Season 6 reunion show.
This comes ahead of the BBNaija reunion show slated for the first week in the month of June as announced by the organizers.
In an audio making round on social media, Maria gathered fans to give a hint of what to expect at the reunion show.
Maria spoke about how a particular female ex-housemate who kept screaming at the reunion and throwing tantrums at her.
Her fans with whom she deliberated weighed in on the conversation stating that the ex-housemate in question only wanted to use Maria to trend.
Listen to the audio below …
View this post on Instagram