Nigerian socialite Mike Eze-Nwalie Nwogu AKA Pretty Mike bagged a Doctor of Science degree in Business Management from the European American University, Republic of Panama.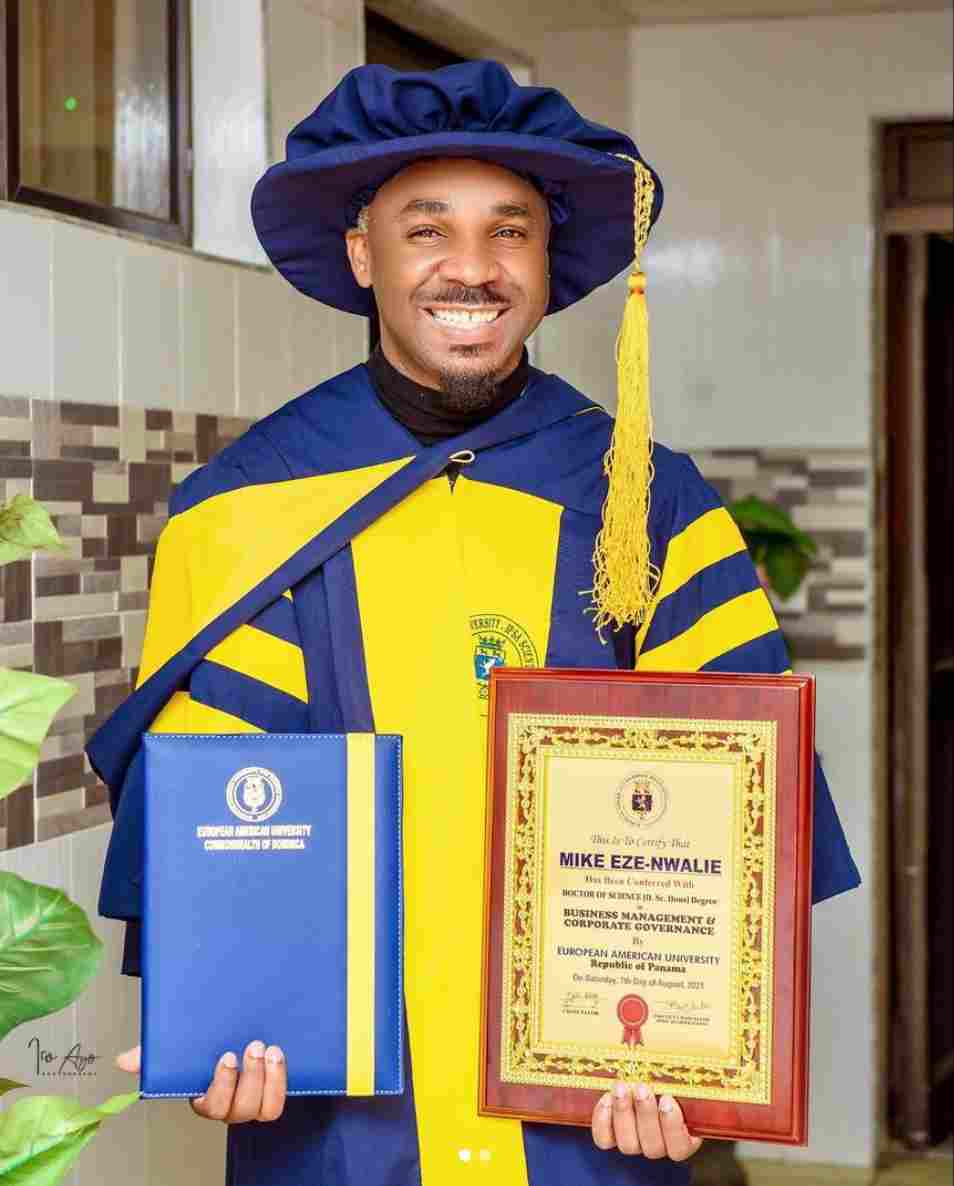 Sharing the photos from the ceremony on his Instagram account, he asked for people to celebrate him and he also gave thanks to his support system.
"Celebrate me now that I'm alive 🙌🏼 Dr Mike Ezenwalie 🎓Congratulations "Doctor of Science In Business Managment & Corporate Governance #DrPrettyMikeOfLagos 🍷 I know my heavenlyFather, my Parents,Mentors,Family, Friends and Fans are Proud of me and my achievements, I'm not Perfect but I will cont to push for a better tomorrow amongst us all 🙏🏽 Congrats to me #DrPM #HusbandMaterial #CubanaGroup #RemyMartinInfluencers 👨🏽‍🎓#ClassOf2021"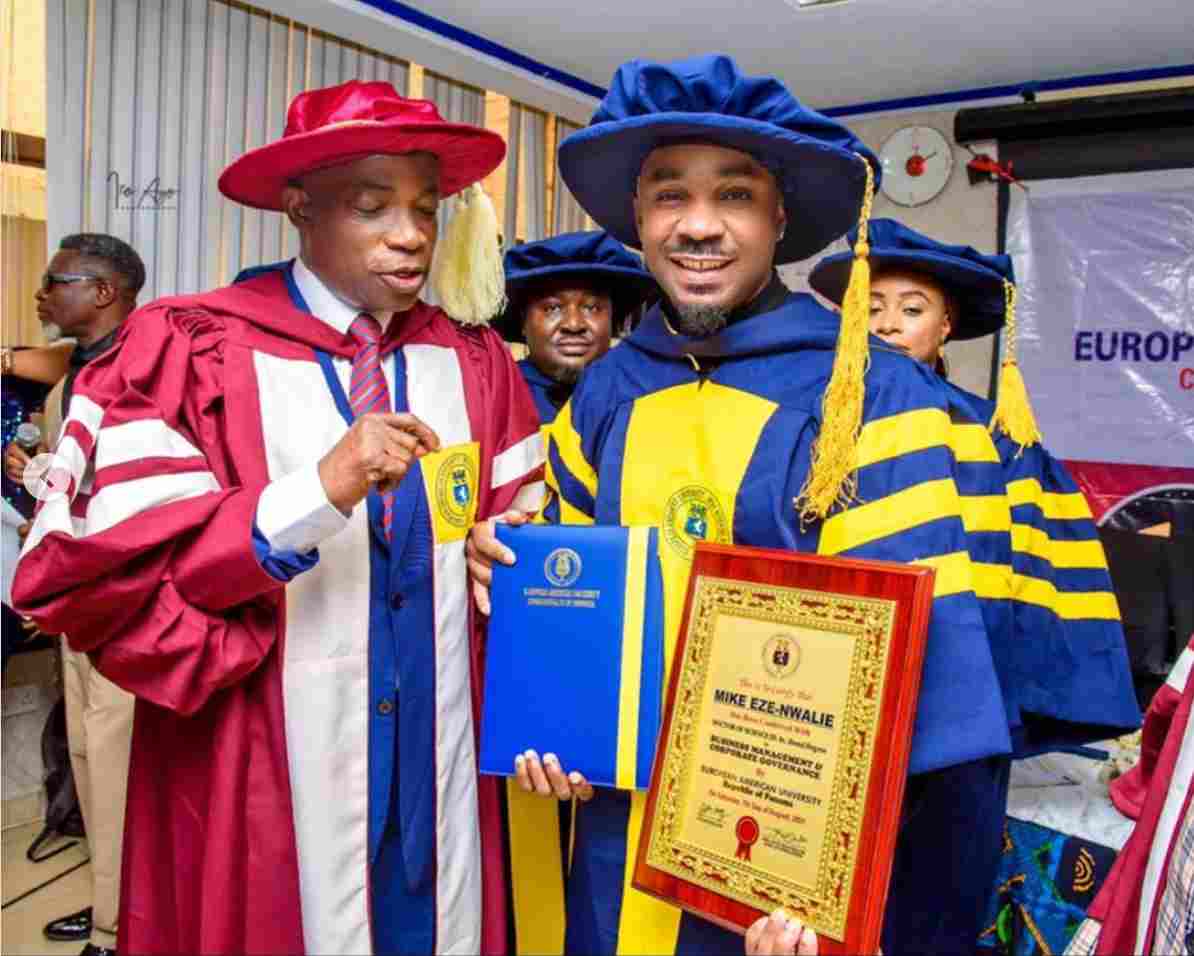 Congratulations to him.