Lagos Guber: Lady admits to assault on police officer, witnesses murder of alleged thug
A social media user, narrated her experience at her polling unit in today's gubernatorial election. She admitted to assaulting a police officer and also witnessed the murder of an alleged thug in the Ago palace area of Lagos State.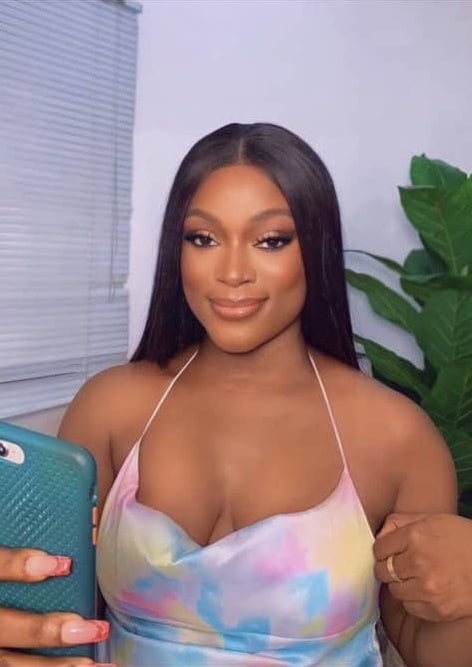 A Twitter user identified as @Ijeoma__x had taken to the platform to share a video of an assault on an individual who was unconscious on the floor. The incident took place at Star Times Estate, Ago palace, Okota.
Ijeoma claimed that the thug made it through her estate gate with the intention of disrupting the gubernatorial elections. She further added that she personally assaulted a police officer who refused to interfere.
In her words, "Happening Now in my estate. One thug shot dead. More to come. Kudos to the men and women in my estate for standing their ground. personally beat a police woman. #situationrepo, Ago palace way."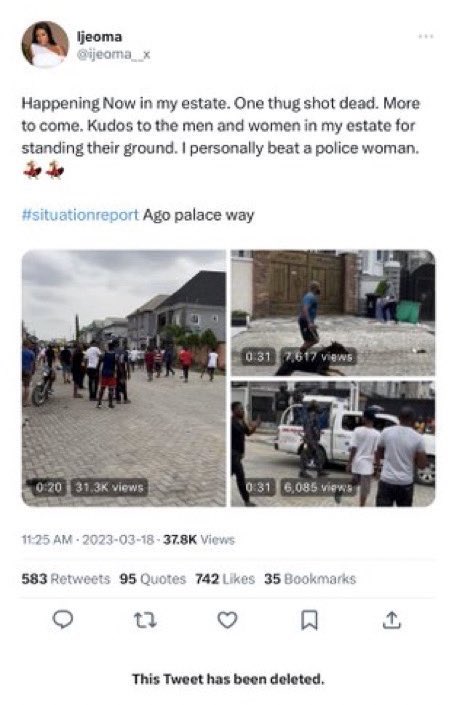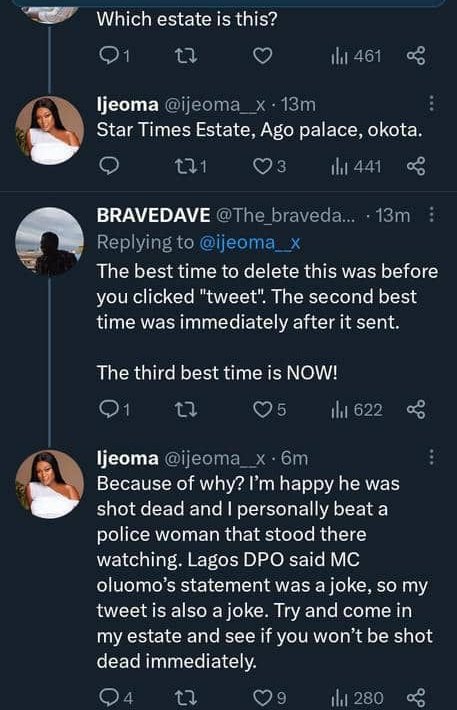 The lady has, however, deactivated her social media account following the claims and the reactions that trailed her confession to assault and murder witness.
Reacting to the incident, the presidential aide, Bashir Ahmad emphasized that he is certain of the police taking an action on the lady and everyone involved.
"I am confident that that lady, called Ijeoma, will definitely be apprehended by the security and prosecuted for beating a @PoliceNG officer as she admitted and aiding in murdering a voter at Star Times Estate, Ago palace, Okota. @OfficialDSSNG!" he wrote in a tweet.
@BashirAhmaad here's the video pic.twitter.com/soL6rTwCPi

— AshShakur (@Olaleka37525592) March 18, 2023