Lady Who Had COVID-19 During Pregnancy Welcomes Baby, Bags PhD
Congratulations to Dr. Kudaisi, a Nigerian woman who recently gave birth to a child and earned a PhD against all odds.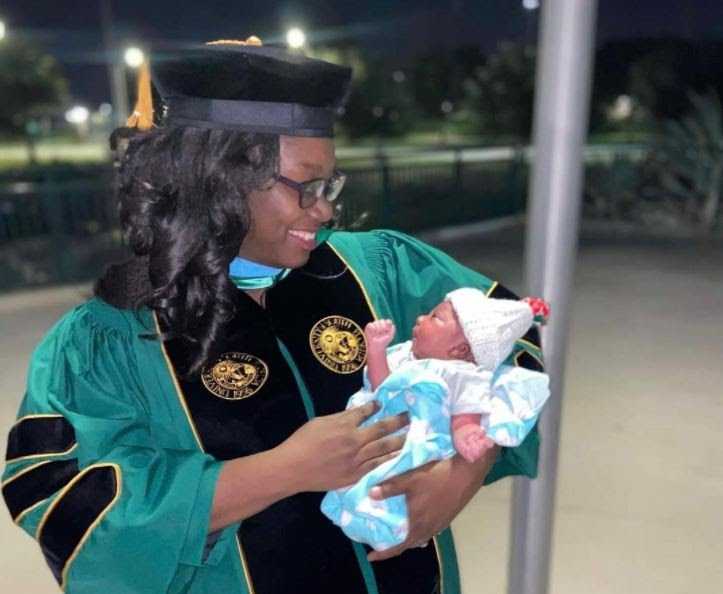 Dr. Kudaisi expressed her appreciation to God on Instagram, saying she acquired coronavirus in August and thought she and the baby wouldn't live or graduate with her classmates.
She did, however, give birth to a healthy baby girl on December 8th.
She was able to attend her PhD graduation despite being discharged from the hospital with her baby on the day of her graduation.
She announced the good news on social media, alongside a photo of herself wearing her graduation gown and holding her kid, she wrote:
"In August I contracted COVID while pregnant. I thought the baby and I wouldn't survive, or that I would have to push back my graduation. However, yesterday proved me wrong. I was discharged from the hospital with a healthy baby girl at 12pm and attended graduation at 6pm surrounded by family ?#DoubleBlessing #PhDMom I am so grateful to God and to my support system ?."