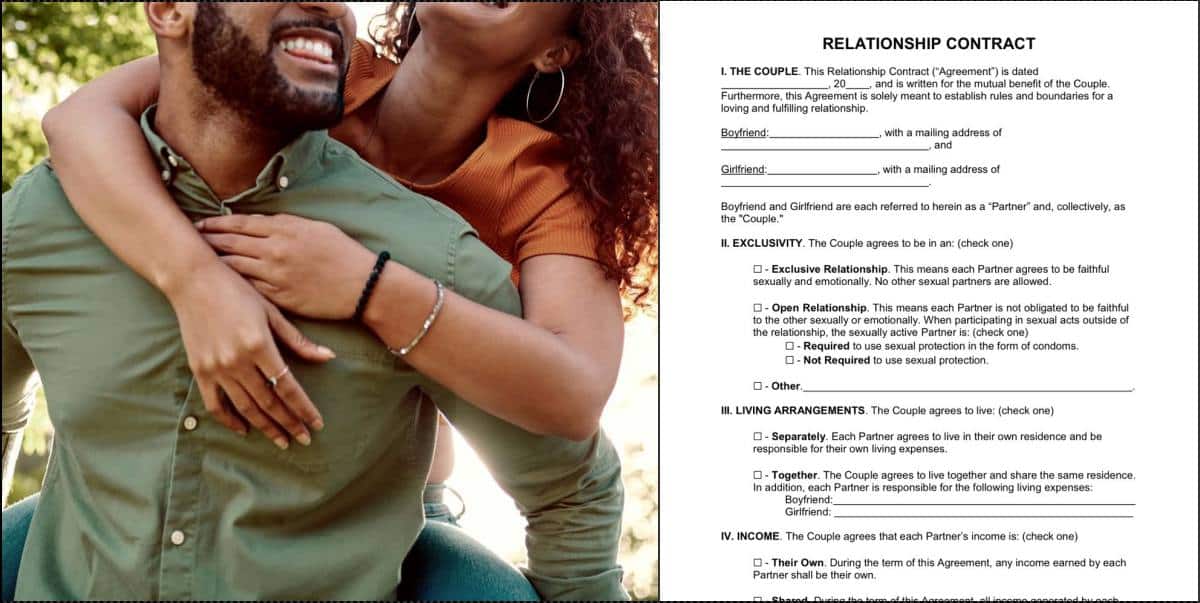 Lady shocked as toaster sends 'relationship contract' to be signed before dating
Young lady receives the unexpected from her boyfriend-to-be who sent a 'relationship contract' which entailed the terms and conditions of their union.
A Twitter user identified as @_chiisom took to the platform to share an official email received from her love interest involving a legal contract binding the relationship.
The contract gave Chisom the opportunity to choose between wanting an open or exclusive relationship, living arrangements, income, bank accounts, and many others.
She, however, found the move hilarious as she shared the snapshot on her social media page for other users to share their take on it.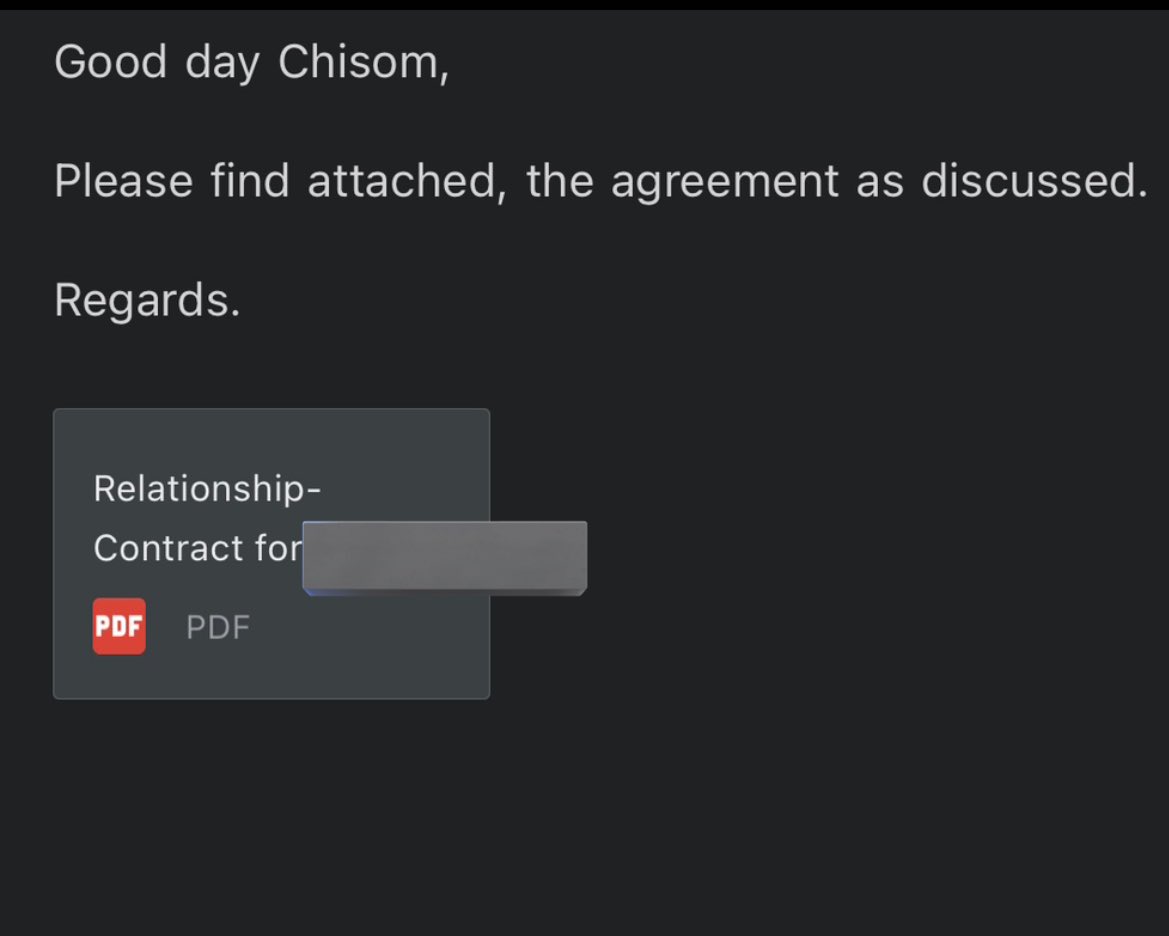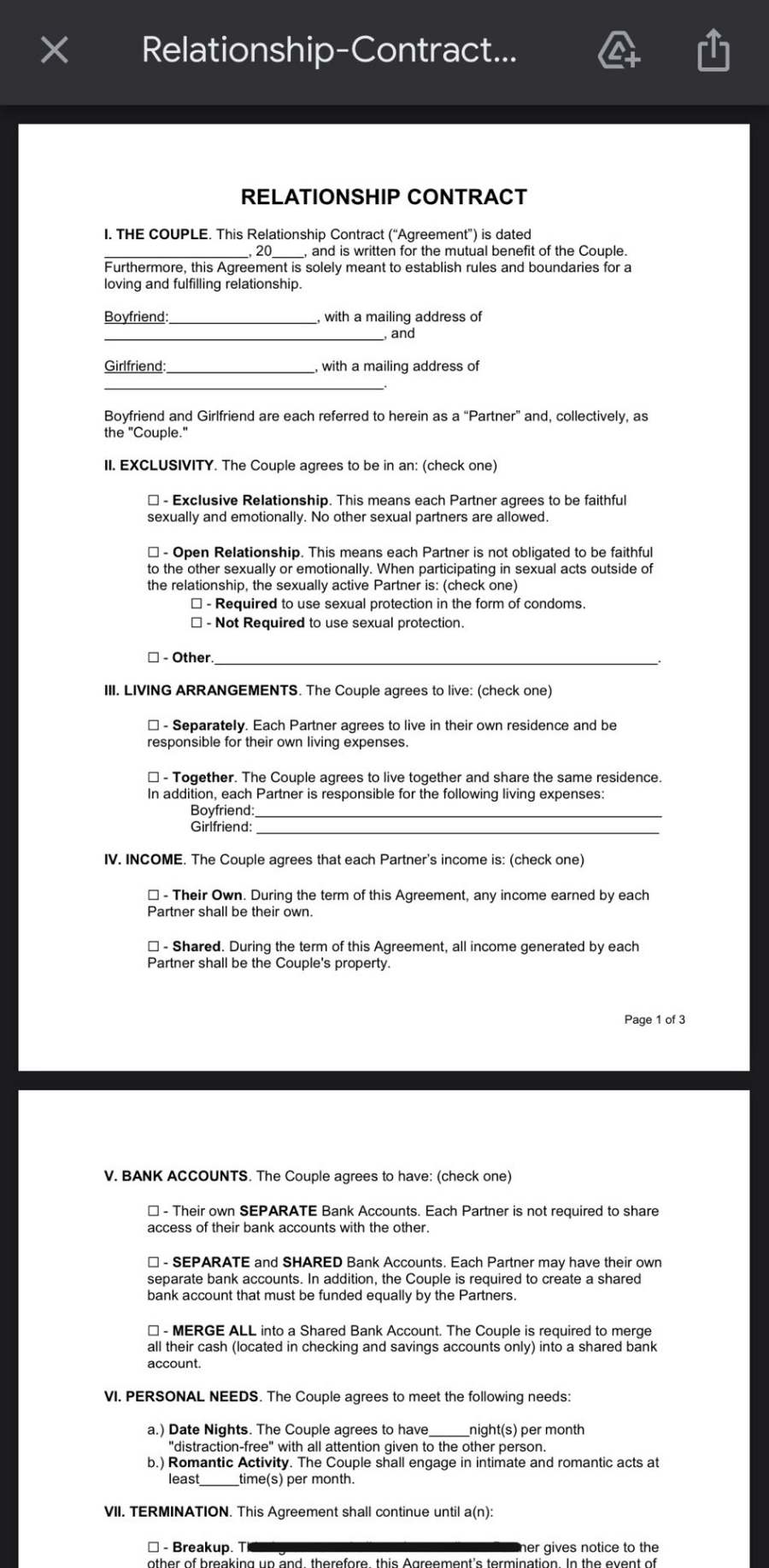 "Laugh wan kill me😭😭," she wrote while sharing the snapshot of the relationship contract.
Laugh wan kill me😭😭 pic.twitter.com/UWU3cKd5R7

— ✨ (@_chiisom) June 7, 2023
Reactions trailing the relationship contract
Oluseunfunmi22 said: "What about medical tests?? If you're going through official route, I guess you should know your medical statuses too.."
asuquowilliams2 penned: "I have downloaded the document any single lady that is ready to be in a serious relationship with me should come with her lawyer to ikeja high court to reach and sign the relationship agreement form No more unseriousness again."
_MsLinda noted: "Honestly, this should be a thing, so you can sue for damages."
Nigeriancityzen said: "I'm just in awe of how brilliantly drafted and detailed this document is."
femijemilusi opined: "Will like to see a world where this [esp. 'renewable marriage contracts'] is a norm. Seems like a mechanism that would incentivize more acceptable behaviors, if implemented properly. + If it's a norm, we would have sufficient data to reasonably test this hypothesis."
Ilebabyy stated: "This is necessary because the next heartbreak I encounter needs court settlement."
ulsherlan said: "People asking this to be sent to them don't even have shame. Wo, can you just post a link where we can check it out anonymously without dropping our government email."