Lady seeks Otedola's son's hand in marriage as she drools over yacht expedition (Video)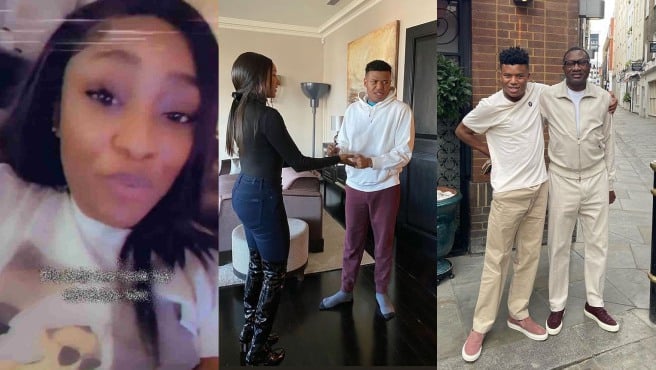 Young lady offers to marry the only son of billionaire oil mogul, Fewa Otedola, regardless of his special needs.
Femi Otedola who is currently on a three weeks birthday cruise on a yacht with his family and four children get beckoned by a lady requesting to marry his only son.
The lady in question requested to be the bride of the younger brother of the disk jockey, Florence 'DJ Cuppy' Otedola.
The lady further acknowledged the special needs of the Fewa Otedola while stating that it is of no concern as long as she gets to enjoy the luxury of being a daughter-in-law to the family.
Watch the video below …
View this post on Instagram