Viral News
Lady recounts how waiter mistakenly trashed meal of N10k after telling him to package it in takeaway
A lady has shared how a waiter at a restaurant mistakenly trashed a meal of N10,900 naira she ordered after she told him to pack it so she can take it home.
According to her, she had eaten a little from the plate of a meal she ordered when she asked the waiter to package it for her in a takeaway.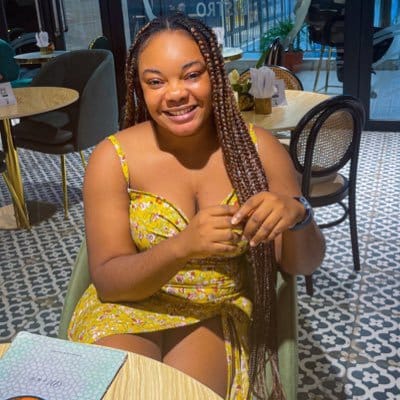 After waiting for some time, she called on the waiter for the package and to her shock, the man said that he had trashed the meal as he thought that was what she had requested.
Upset by this, the lady revealed she called for the manager while the waiter kept pleading for forgiveness.
See her full narration below:
"Let me gist you guys my experience tonight at Farm City Lekki 😂
Ordered a meal of 10,900 and ate a bit of out it, called the waiter to pack it so I take it home.
I was waiting for my meal and guess what …. The Waiter said he had trashed it thinking that's what I said 🤲
I'm not even crying oh 😂😂 because this guy kept on begging me that he is sorry and it's his fault, Omo I say I wanna see manager oh
In his words "I couldn't find it where I kept it again oh" I craze 🤣🤣🤣
In this laygurzz"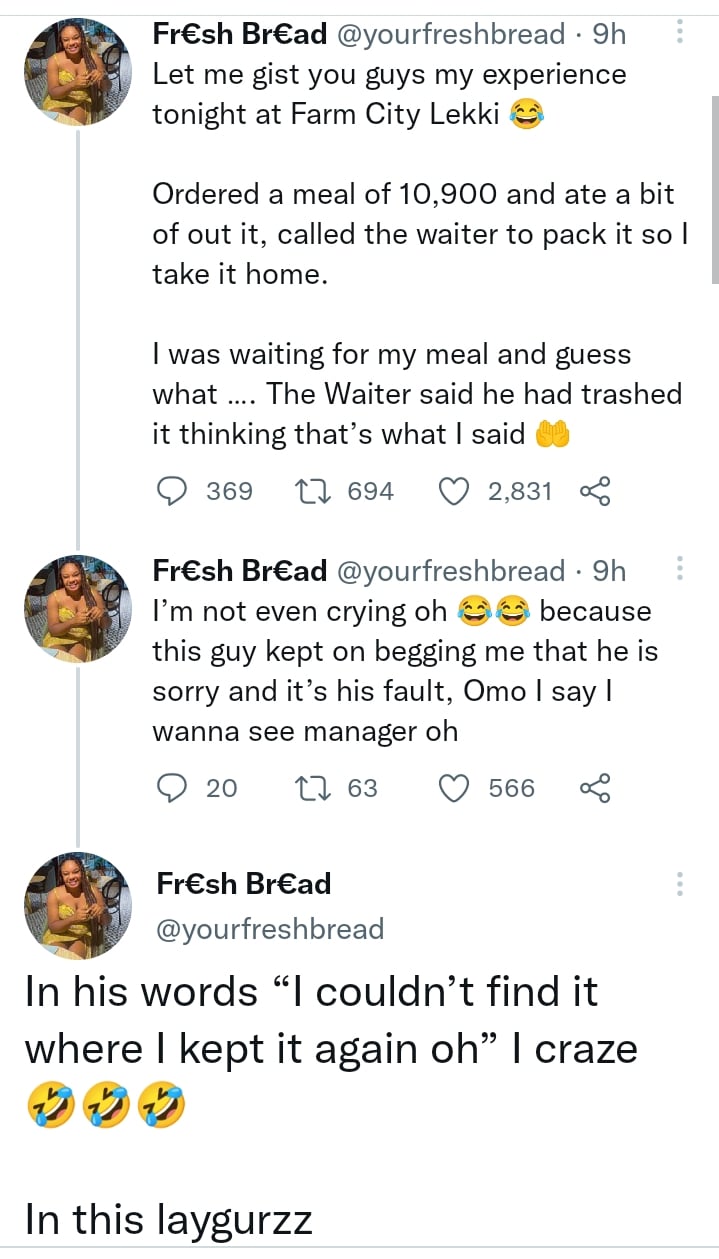 See some reactions gathered below;