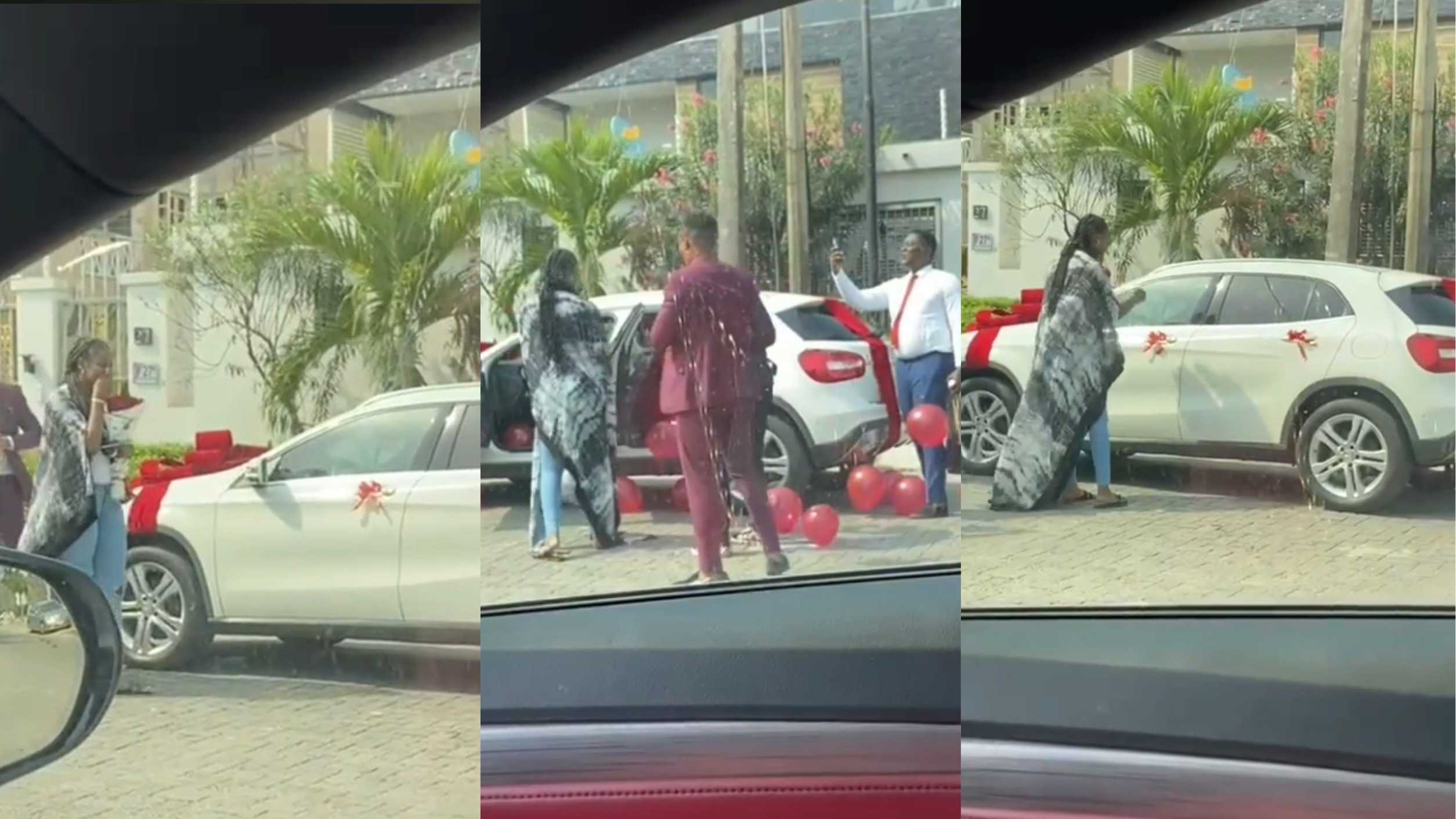 Entertainment News
Lady receives Mercedes Benz from her partner as valentine's day gift (Video)
The year's Val's day seem to have brought with it a lot of drama, tears and gifts as different people got what they expected and what didn't expect.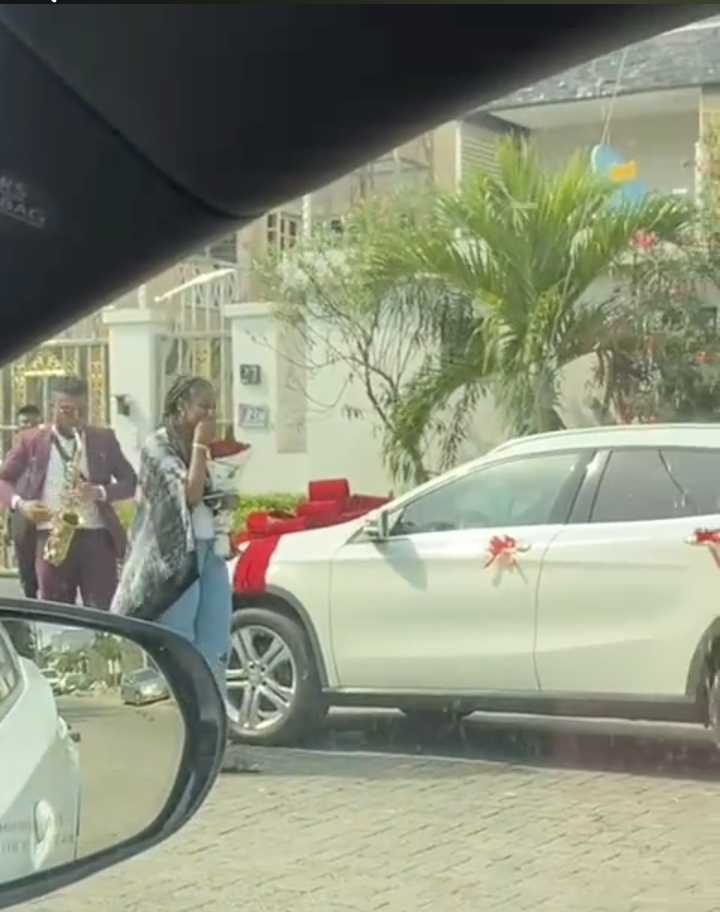 A lady has received a brand new Mercedes Benz from her partner as they celebrate valentine's day today.
The lady who was in shock could be seen covering her mouth in silent amazement whilst clutching a banquet of flowers as she took slow and disbelieving steps towards the new car her spouse had purchased for her.
The car which is identified to be Mercedes Benz GLA was filled with balloons.
Watch the video below: