A Twitter user has taken to the platform to narrate how a young lady lost a job opportunity because of her social media display image.
The lady submitted all her information but the employer went on her social media page to do a background check and saw something they did not like.
The employer discovered that the job seeker was almost unclad on her display picture and in turn refused to give her the job.
Read the post below;
"It jst happened again. Someone submitted their CV through me, the employer googled the name, social media results came up. Her avi was almost nude. The woman said that was a turn off. Shebi I told you that everyday is not "no bra day". Tidy ur accts if ure a job seeker.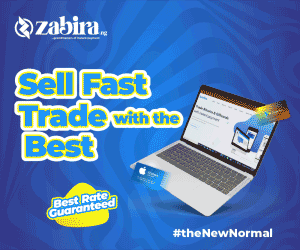 So I was sharing a real life scenario with you and most people were quoting HR guidelines for on me how it is inappropriate to visit someone's social media before hiring them and all. What I know is that this is Nigeria not Yankee. Most employers don't go by the books. Resolved!
The other part of the deal is that unless there is a soliciting third party like me you wouldn't even know why you were rejected. It will cost us nothing as professionals to portray decency in our socialization. Asides having good grades they must know that we also have gud sense
The final part of the drama is that the Labour market in Nigeria is highly competitive and someone will definitely bring to the table what you left out even moral requirements. To match the competition you might wanna be on the safer side. Word enough for the wise.
Now when you read that my other thread, please be advised that those people supporting that the employer should go to blazes and she's petty and all.. They are big , employed and convenient. Don't relate until you cross the lines they've crossed."