A lady identified as Adanna Nwaokolo has taken to a social media platform to complain of a handwritten boarding pass she got at a Nigerian airline.
According to Adanna, her flight had been shifted from 5 to 6:40 and later 11:40 pm only to be handed a handwritten boarding pass.
"You see this plane ? If they book am for you block the person" https://t.co/c0YIzpA9QF pic.twitter.com/knTePelO5U

— A. (@adannanwaokolo) November 30, 2020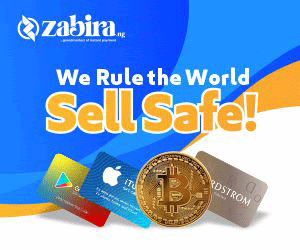 This was however met with mixed reactions.
See some reactions below …
One user who gave a possible explanation for the development said:
"I guess the printer is faulty so, they improvised by handwriting it so as not to delay passengers from boarding. Issues like this aren't regular but happen once in a while."
Another Twitter user also noted that there is nothing wrong with the pass as it was probably issued to avoid delay.
He said:
"There's nothing wrong with this. It's an emergency boarding pass which acceptable under IATA rules. Would you rather they just keep you waiting due to a system error?"
Sharing a personal experience, a user on the platform wrote:
"This one is not new now. Something that I have experienced many times, even as far back as 10 years ago. You just have to use it like that or you won't fly."