A Nigerian lady has been left heartbroken after viewing photos from Timi Dakolo's free wedding performance only to realize her boyfriend was one of those he performed for.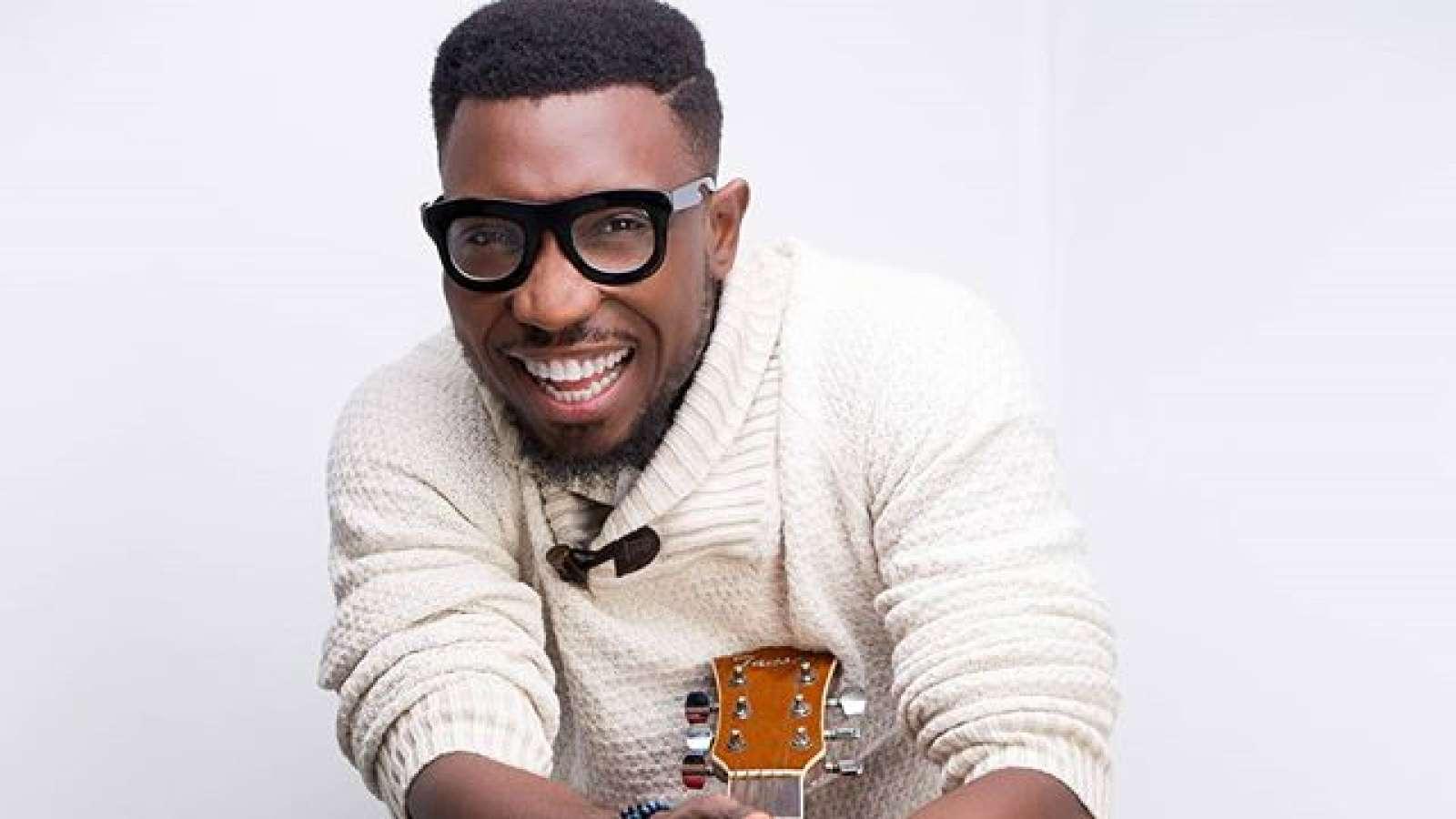 Recall the musician had taken to Instagram and announced a free show to anyone getting married within Abuja over the weekend.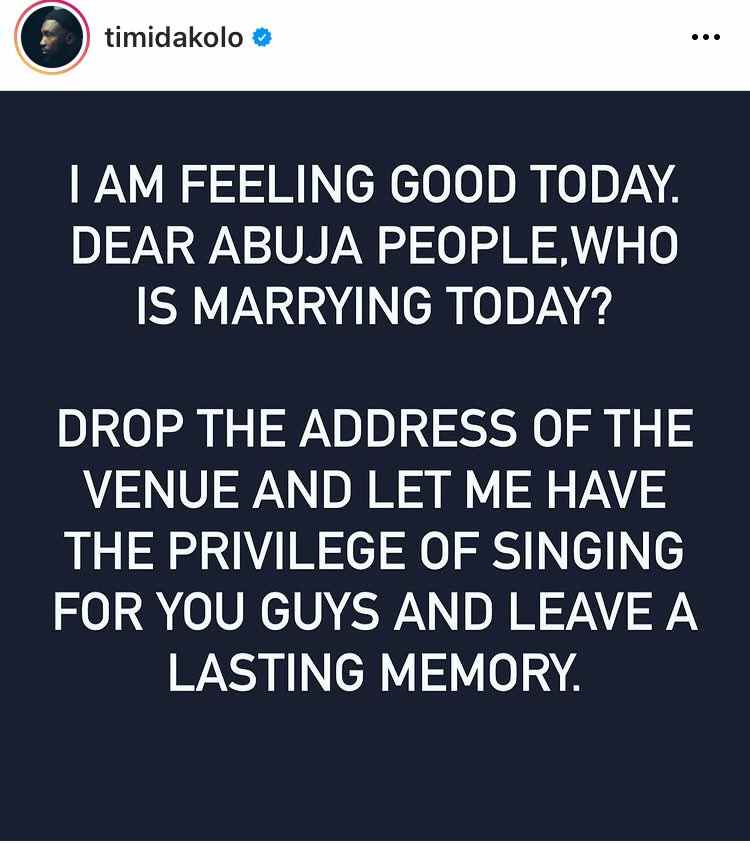 Timi Dakolo said he was feeling good and wanted to leave a lasting memory for the couples to always remember.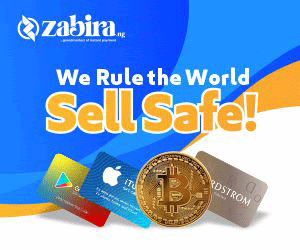 He wrote, "I am feeling good today. Dear Abuja people, who is marrying today? Drop the address of the venue and let me have the privilege of singing for you guys and leave a memory."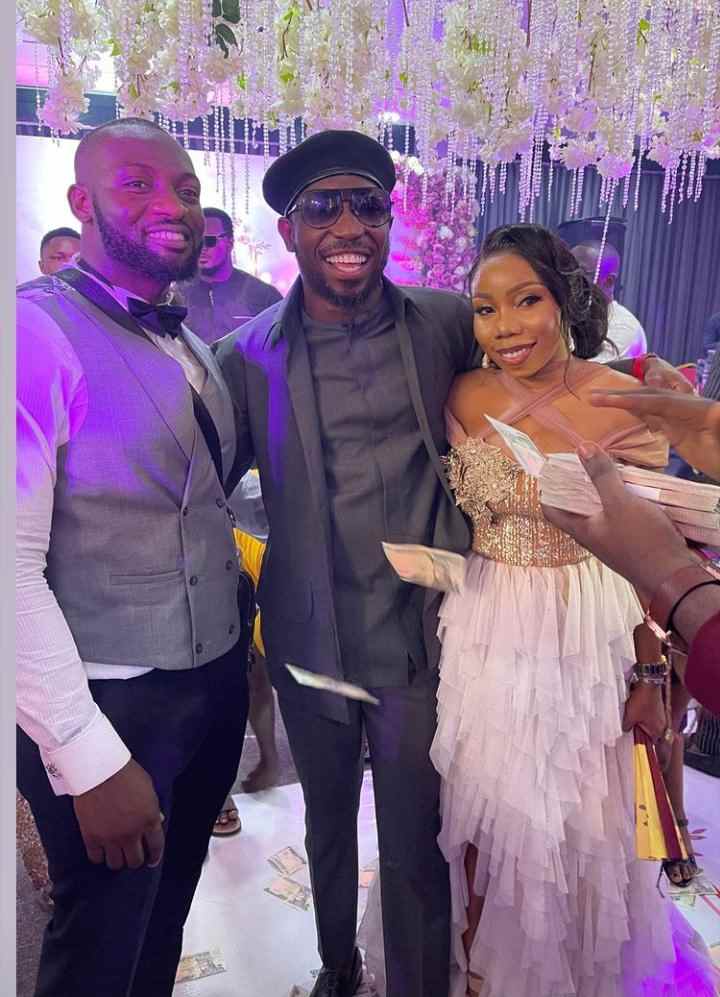 After gate-crashing the wedding events he performed for free, Timi Dakolo trended over the weekend for his kind gesture.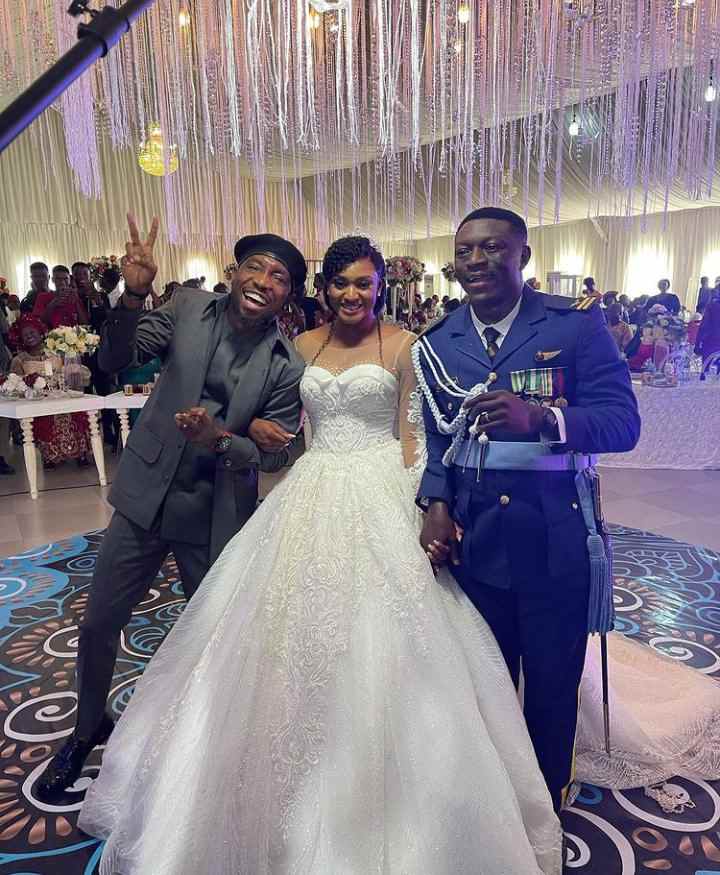 However, a lady who heard the news and decided to watch pictures of the couples the singer performed freely for, got the shock of her life when she found out her boyfriend was actually one of those who wedded that day.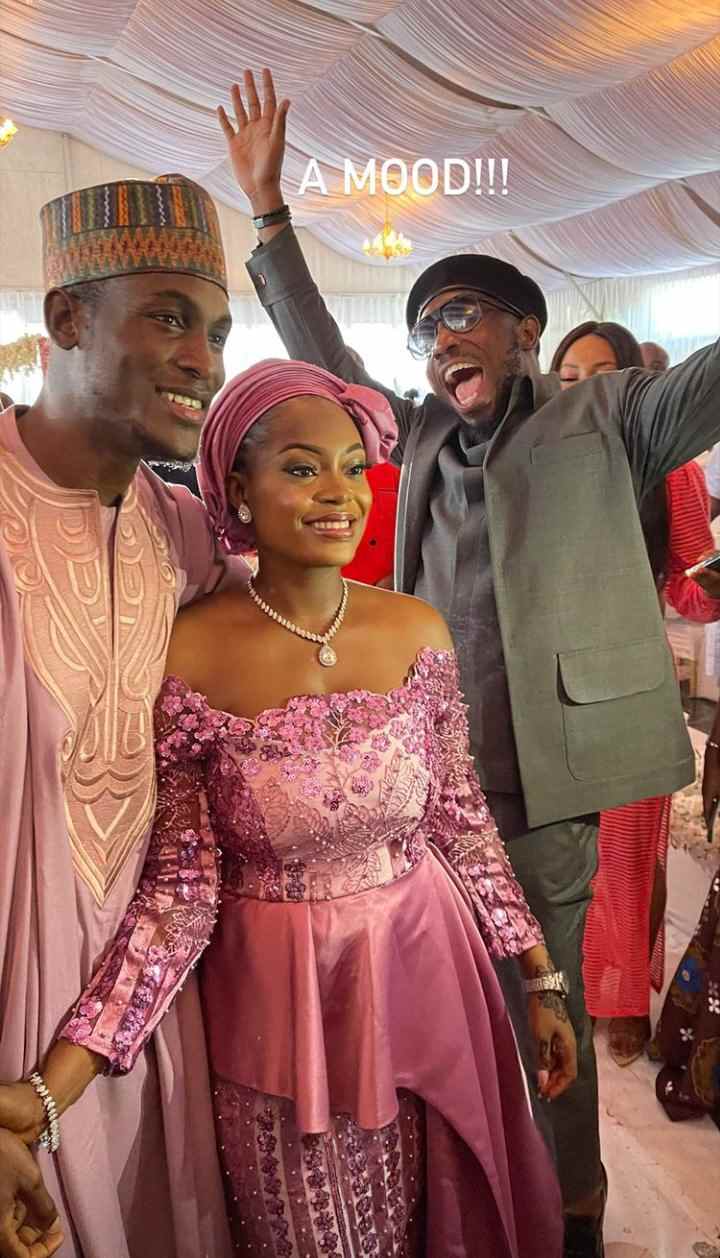 However, the particular groom being referred to is still unknown as Timi Dakolo had performed at three weddings.
@AbiolaO_ who shared the story on Twitter wrote, "Someone saw her man getting married to someone else from Timi Dakolo's performance. Lmfaooooo oh God 🤣🤣🤣🤣😭😭😭😭"
Someone saw her man getting married to someone else from Timi Dakolo's performance. Lmfaooooo oh God 🤣🤣🤣🤣😭😭😭😭

— BEE💜 (@AbiolaO_) November 29, 2020
Meanwhile, other Twitter users have taken to the comment section to share similar stories of people who had similar experiences. Check them out below;
My sister's friend (a guy), got a call from someone who asked him "which side are you people".

That's how he knew his girlfriend was getting married that day.

The caller is dating the girlfriend's cousin and knows the guy too.
So he thought her getting married was with him.

— Xerxes (@XerxesEmperor) November 29, 2020
Had a colleague who was dating a guy based in Ph for 18months and she goes to visit on weekends. She left one weekend and the guy got married the next.. Another colleague saw it on Facebook and showed her. Needless to say, she was hospitalized. Wickedness in high places.

— Thick Efik Babe❤️ (@EndSARS_atonce) November 29, 2020
True tho my neighbor had a wife with 2 kids. He planned his other wedding without telling her. The day of the wedding, he calmly left the house, told his wife and kids he's going for work not knowing he's going for his marriage. He and few of his family met..

— praise (@_praiseyy) November 29, 2020