An ecstatic lady has revealed that she's found her better half at a filling station amidst the country's fuel scarcity.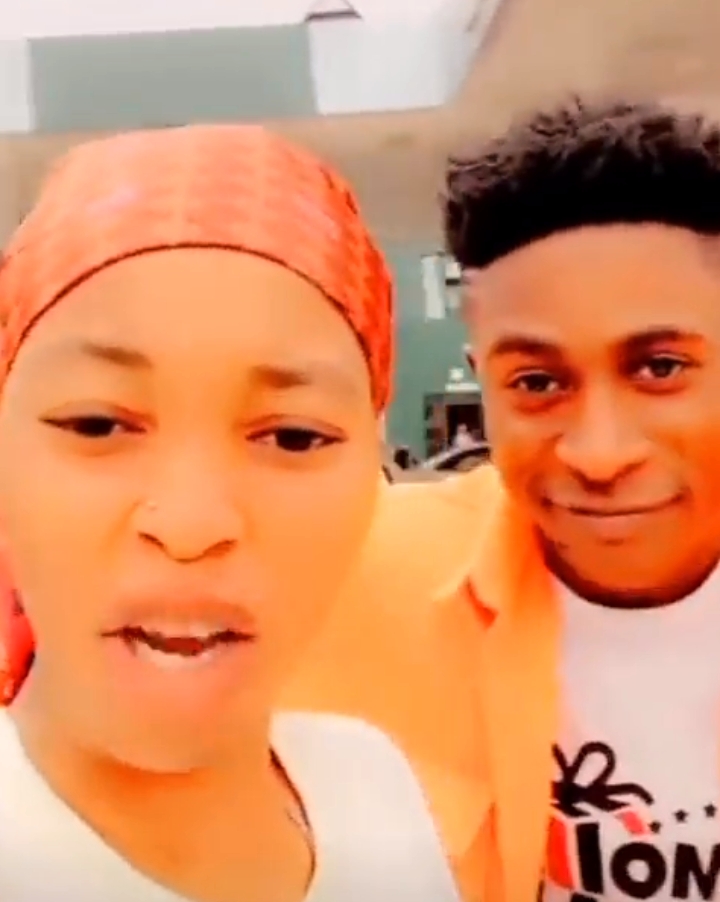 Making a video of herself, the young lady commended the government for the nation's fuel scarcity as the problem has enabled her find her man.
In the viral video, she could be seen flaunting the supposed love of her life which she had met at the filling station, looking all cozy together.
The young lady who had found a silverlining in the nation's fuel scarcity frenzy, implored others to visit the filling station as their love of their lives could also be found there.
Watch the video below:
– Lady commends the govt. for allegedly increasing fuel price as she finds 'love' at a filling station.

— Postsubman (@Postsubman) March 7, 2022