Lady cries out after allegedly discovering methylated spirit in vitamins syrup she bought for her child (Video)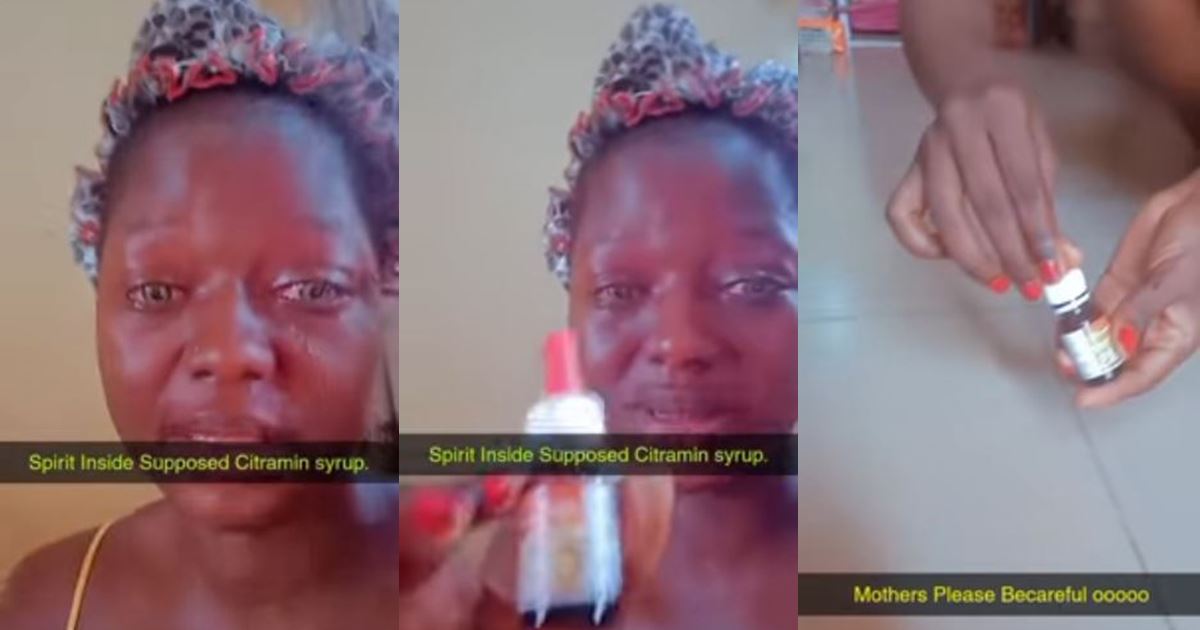 A nursing mother identified as Emperial Crystal Black on Facebook has cried out after she discovered methylated spirit in what was supposed to be a bottle of Citramin syrup.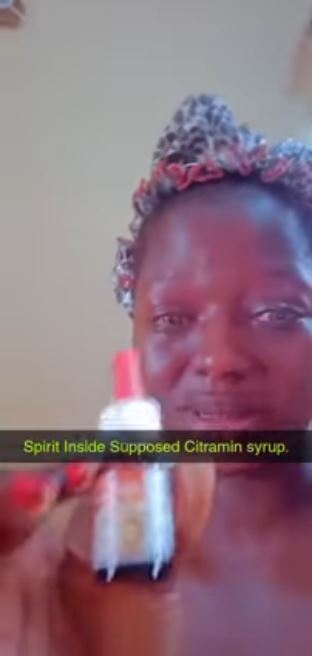 In some videos she shared online, the lady revealed that she was able to discover this via the smell and her usual method of tasting her child's drugs before giving them to him/her.
She further called on mothers to be very careful as she tried to imagine what people would have said if she unknowingly gave her child the substance and the unexpected happened.
In her words:
"What would i have done!!!!!!!!!!!
What explain would i have given, wey them go believe me.
In this my lonely ?? environment ??‍♀️
Wqtin i for talk….
Say me a prayer ?. My innocent child would have been a died ? child if not that Chukwuokike ??‍ at the right time.
Watch those videos and Understand more.
Truly my chi is alive ???????????????????????????May this not happen to anybody….
#mothersbecareful"
See the post below: