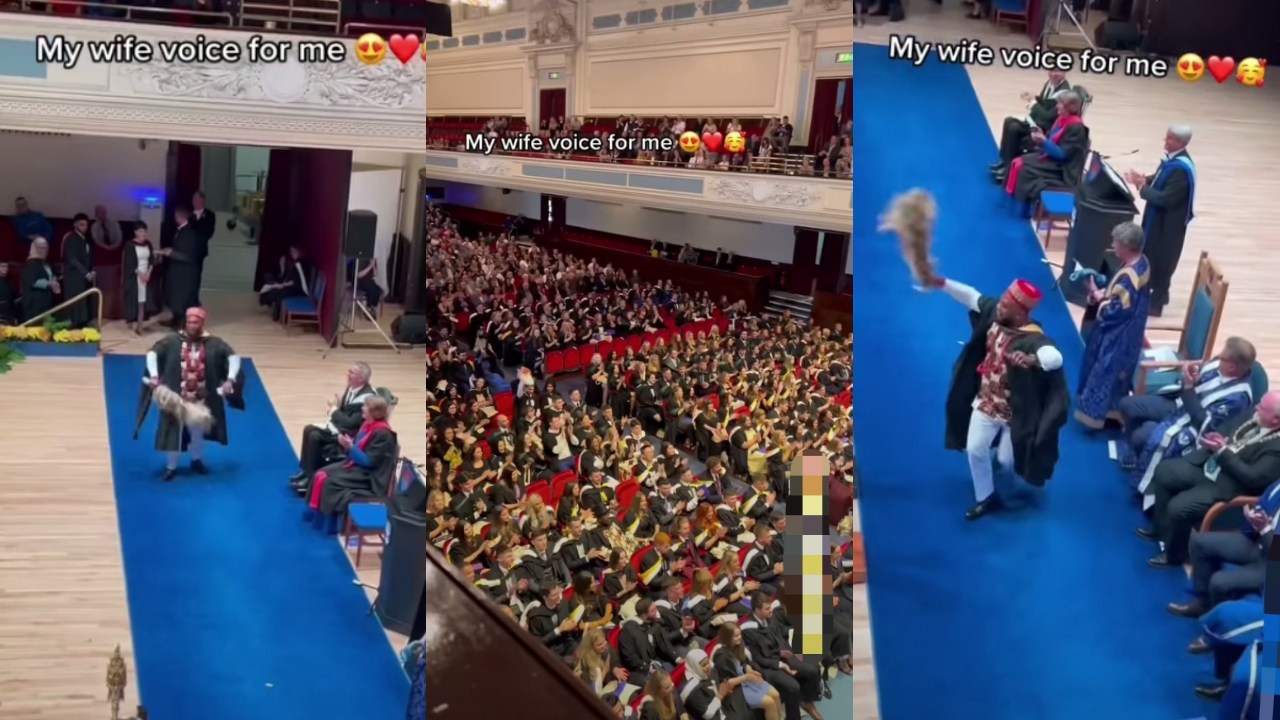 A lady has proven to be her husband's number one fan as she screams herself hoarse cheering him on during his graduation ceremony.
The scholar, graduating from the University of Dundee had decided to rock the prestigious Igbo attire 'Isiagu' to his graduation ceremony.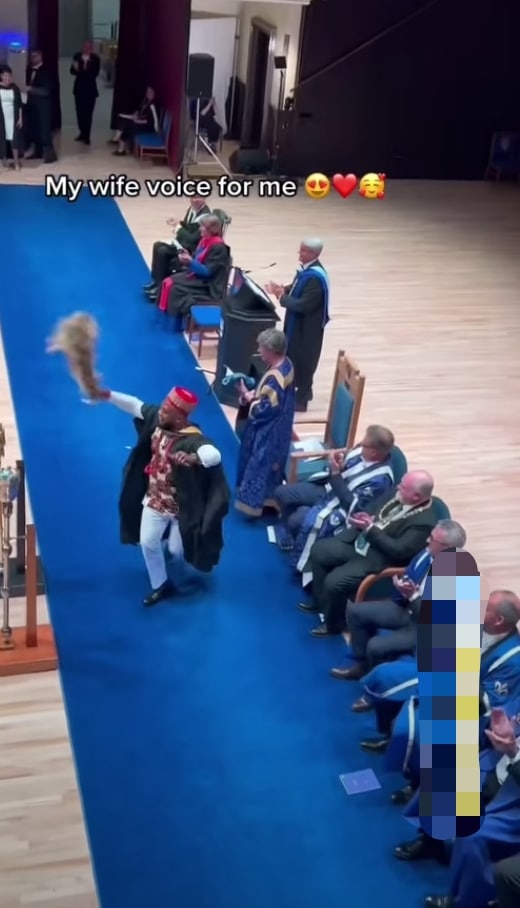 When his name, Raphael, was called to come on stage, the graduand came out all regal in his traditional attire dancing splendidly as his wife cheered him on.
He duffed his native hat for the Vice Chancellor as he received his honor – stirring more raucous cheers from his wife as well as those present at the event.
Watch the video below:
View this post on Instagram