Kogi Election: "If elected Governor, I will put you in best hotels for you to enjoy yourselves" – Leke Abejide, ADC candidate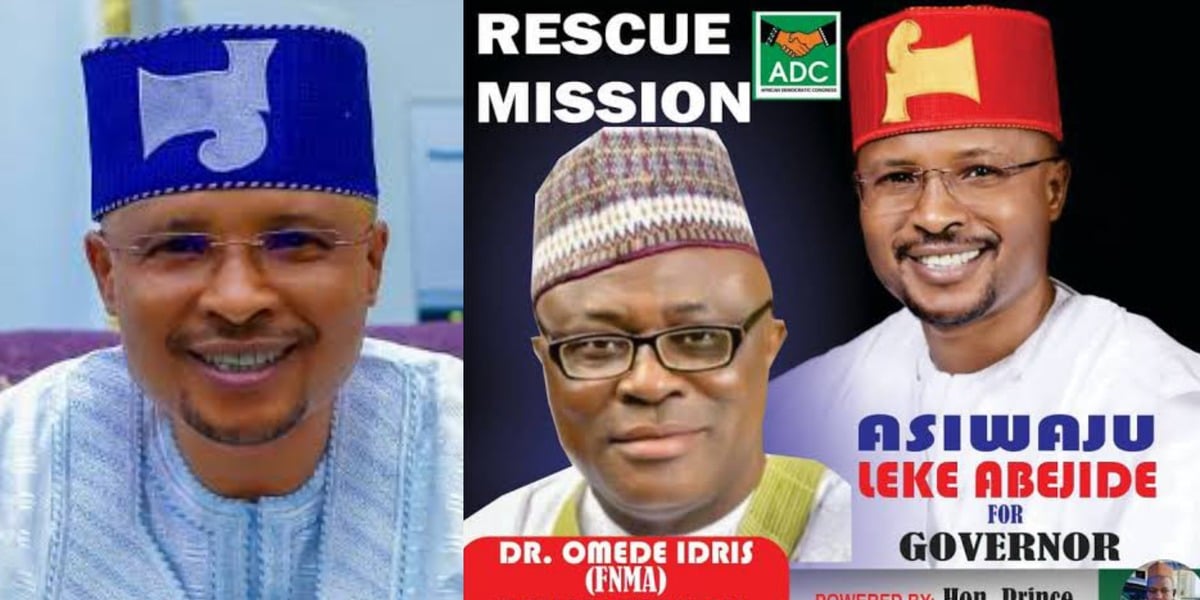 Leke Abejide, the governorship candidate of the African Democratic Congress (ADC) in the upcoming gubernatorial election, was captured on camera promising to provide traditional rulers with the opportunity to enjoy themselves in the best hotels if he wins election.
As the November 11, 2023 election in Kogi State approaches, where a new governor will be elected, Leke Abejide's statement has garnered attention after it surfaced on the internet.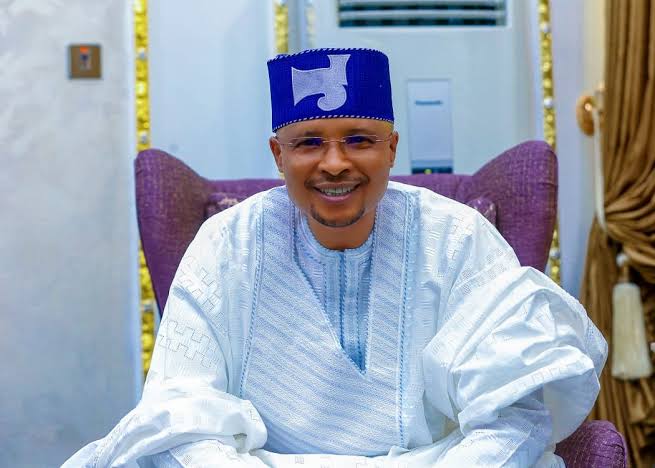 He stated, "I will respect all our traditional rulers and accord them the due respect they deserve."
"Whenever I invite them, I will ensure they are comfortably accommodated in the best hotels, allowing them to enjoy themselves. I will not subject them to the harsh sun."
The ADC governorship candidate made this statement during a meeting with traditional rulers in the state.
Concerned individuals who watched the video after it circulated online have taken to the comment section to share their views.
See some reactions below:
@AbujaVillager: "Funny clown looking like he takes his bath with Hypo and a cup of Klin."
@okeke_chetachi: "Kogi got talents in skit making. I thought Dino is the only politician-skitmaker."
@PurchasingOffi3: "Want use tax payers money take lodg them for hotel, tell him that updates don expires in this generation politics thanks to Peter Obi."
@Lagos4LP: "Who did the Kogi people offend, I just laugh sometimes when Abia people used to say they were suffering."
@Hajhy_baldee: "English self hard for the Werey mouth why not speak Yoruba or Kogi dialect."
@panachemuzik: "This is a true definition of you can't give what you don't have."
@_Victorsmog: "The more we hope for Nigeria to be better,the more we heard retrogressive words. Infact, I will stop praying for the country to be better."
stevedameze: "This is the type of decay we are talking about… this person is not an agent of good governance. The persons who are enticed by such consumerism are equally part of the decay in the country."
WATCH THE VIDEO BELOW:
CAMPAIGN PROMISE

Kogi Election: If elected Governor, I will put you in the best hotels for you to enjoy yourselves – ADC governorship candidate in Kogi tells traditional rulers. pic.twitter.com/wijiEKnRGi

— ÓMÒÉLÉRÍNJÁRÉ (@omoelerinjare) October 23, 2023