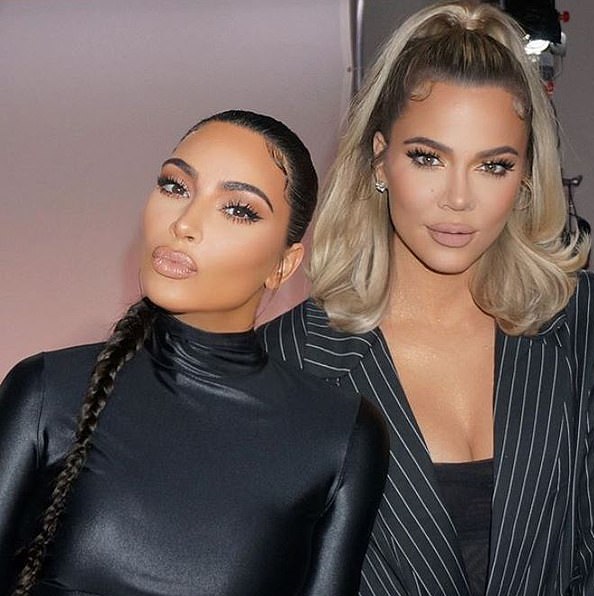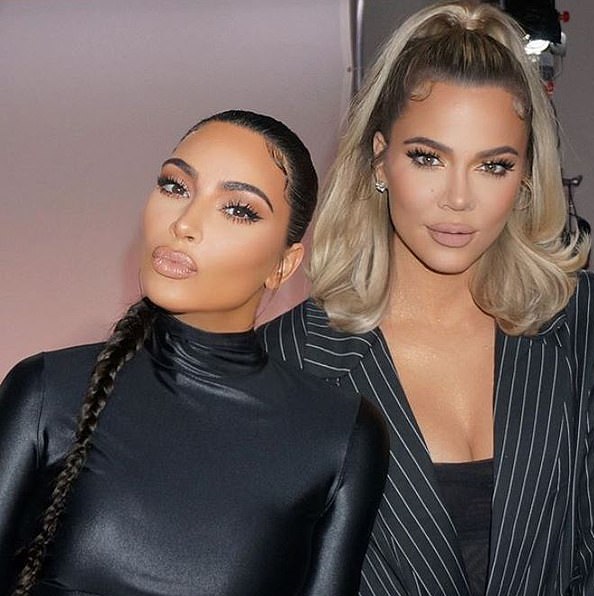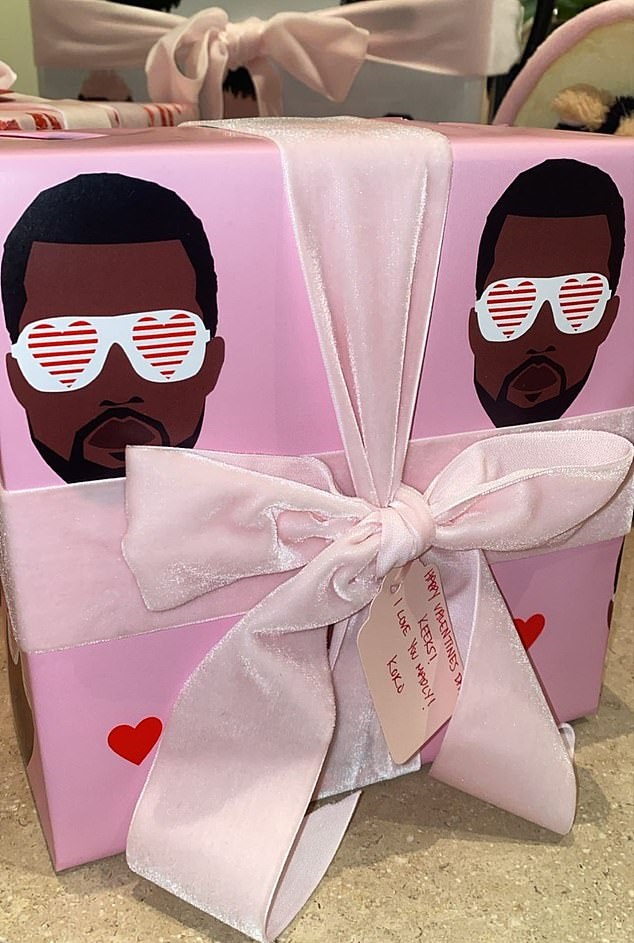 With some help from her children, Kim Kardashian, opened up a good number of Valentine's Day gifts from family and friends on Thursday evening.
But the 39-year-old could not help but stare at one gift in particular given to her by sister Khloe Kardashian that had a wrapping paper sporting husband Kanye West's iconic mug.
'How cute is this wrapping paper,' Kim gushed , as she continued to display more of the gifts she received from family and friends on her Instagram story.
There was a note which came with Khloe's gift that read: 'Happy Valentine's Day, Keeks! I love you madly! Koko.'
The wrapping paper, topped with a light pink velvet bow, placed Kanye behind a pair of white blind style shades with hearts over the eyes.
Kanye's face floated upon a pink backdrop among a slew of bright holiday-appropriate red hearts.
'Thank you @khloekardashian,' Kim captioned as she moved her camera over the rest of the gifts Khloe gave to her and her family.