Kemi Olounloyo Exposes Davido's Babymama, Amanda For Allegedly Stealing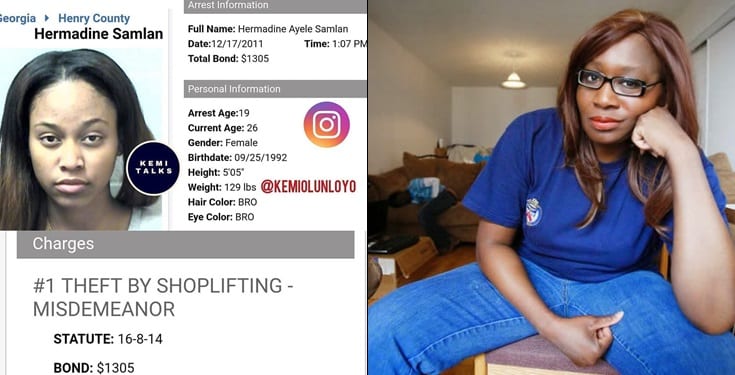 Kemi Olunloyo took to her Instagram page to expose Davido's babymama, Amada for allegedly shoplifting.
She shared a photo of Amanda after an alleged arrest and also revealed her full name….
She wrote:
"These are public records. Many of you don't know Davido's babymama's name. Ask more!! Investigative!! Her name is not AMANDA. It's Hermadine Samlan. If anything Hermadine Adeleke cos they secretly married as I reported last year. She was locked up for shoplifting in 2011 and was bonded out at $1305.
"I will protect the details of the arrest here. It's on YouTube. I don't understand how you follow celebrities and don't even know the last names of their partners. Davido and Hermadine met on Instagram in the DM. She is also known as #MamaHailey. Davido opened a nail salon for her in the Atlanta area.
#SurvivingDavido
#KemiTalksInvestigation
#KemiOlunloyo
#AdelekeCurse"