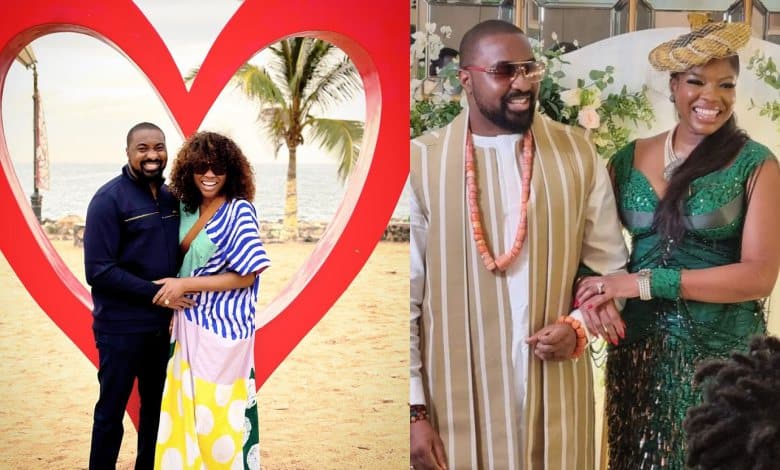 Kemi Adetiba marks first wedding anniversary with heart melting note
The famous Nollywood producer and director, Kemi Adetiba pens a heartfelt note to her husband in celebration of their first wedding anniversary.
Sharing a video of their traditional wedding while praising her husband, Oscar Heman-Ackah for his unwavering support.
Kemi Adetiba further expressed gratitude for her husband's patience, kindness, consistency, and love throughout their union as they mark their first wedding anniversary.
In her words;
"Happy "WE IS LEGAL NOW" baby.
You give me a love so big, so strong, so unhindered.
Your love is patient, it's so so KIND, it's sexy, it's exhilarating and wrapped up in a bow of PEACE OF MIND!!!
Thank for your consistency, the never-ending 'Queen Treatment' and for ALWAYS looking for new ways to top yourself.
We're LIFERS in this, baby. And ain't no other person (dead or alive) I'd want to do this with.
I LOVE you 'tres beaucoup' – mi amore @oscarhemanackah
Here's to many more beautiful years and celebrations together😚."
Watch the video below …