Judy Austin comes under fire following alleged death of Yul and May Edochie's first son
Popular actress and second wife of Yul Edochie, Judy Austin has been dragged by netizens following the alleged death of the actor's first son.
The sad passing of the little boy made the headlines today, March 30th; although, the movie star nor his first wife are yet to confirm nor refute the reports.
While the news has saddened a great many, some critics have descended on his second wife, Judy Austin as they blame her for bringing problems to the actor's family.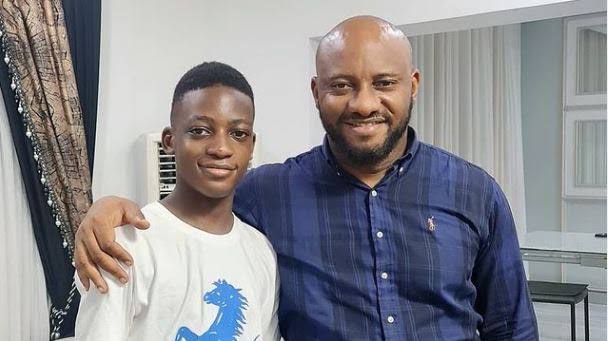 Social media trolls trooped to the comment section of her Instagram posts to lambaste her as they jeered at her saying that she has finally achieved her aim.
View some comments below:
mj_luxury_hairs wrote: "You've succeeded in killing the poor boy God will judge you"
i_am_neodera wrote: "Ur handwork is evident"
sashaitota1 wrote: "Congratulations to Judy on her latest accomplishment, she came to steal, destroy and kill, hope she's dancing graciously with her finest shoes, as for Yul, your father that married just one woman till his old age, u think his stupid or u think he didn't like women, the reason most children never progress in life then was bcus of polygamy, just dey play, dey play"
unique_temmie wrote: "U collect person husband,u still dey use man pepper her,na the result be ds now.. i pray online inlaws will not eat u raw…"