Jigan Baba Oja overjoyed as he welcomes newborn baby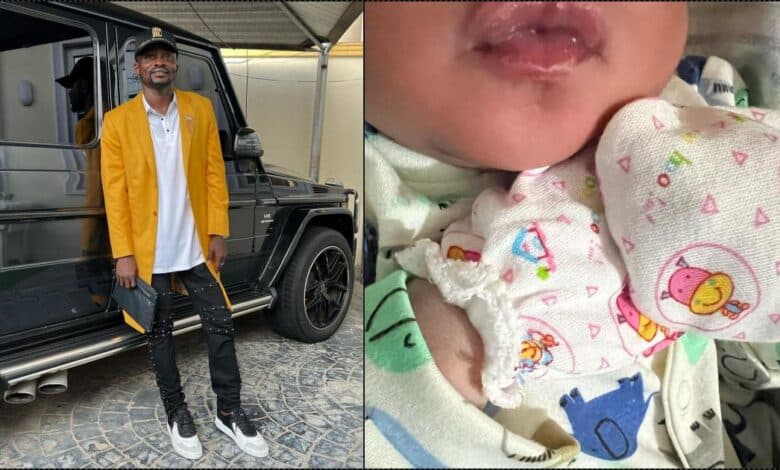 Bells of celebration roll at the household of the notable actor, Jigan Baba Oja as he welcomes a newborn baby with his wife.
The actor who could not hold back his joy took to the image-sharing platform to announce the news to his fans.
Sharing a faceless photo of his newborn baby, Jigan Baba Oja counts his blessing while giving glory to God.
"Congratulations to me! The lord just gave us another baby girl 👧 Which of the lord blessings can I ever denied? This is a great news to myself and my family and loved ones. Baba for the girls. Play me 2:30 🕝 by my just found brother @asakemusic," he wrote.