Viral News
Jesus is not the reason for your success – Nigerian man tells Cardi B after she praised God for the success of her song 'WAP'
A Nigerian man has cautioned Cardi B that Jesus isn't the reason for her career success. Cardi B had earlier tweeted about the success of her latest song, WAP.
"When Jesus say yes, nobody can say no.", Cardi B wrote.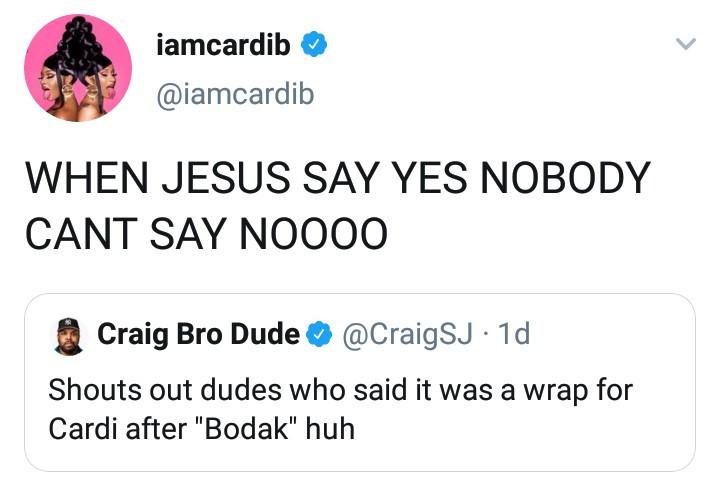 However, a Nigerian man replied his tweet stating that Jesus saying yes is not the reason for Cardi's success because her music doesn't glorify God.
He added that Jesus "doesn't roll with that."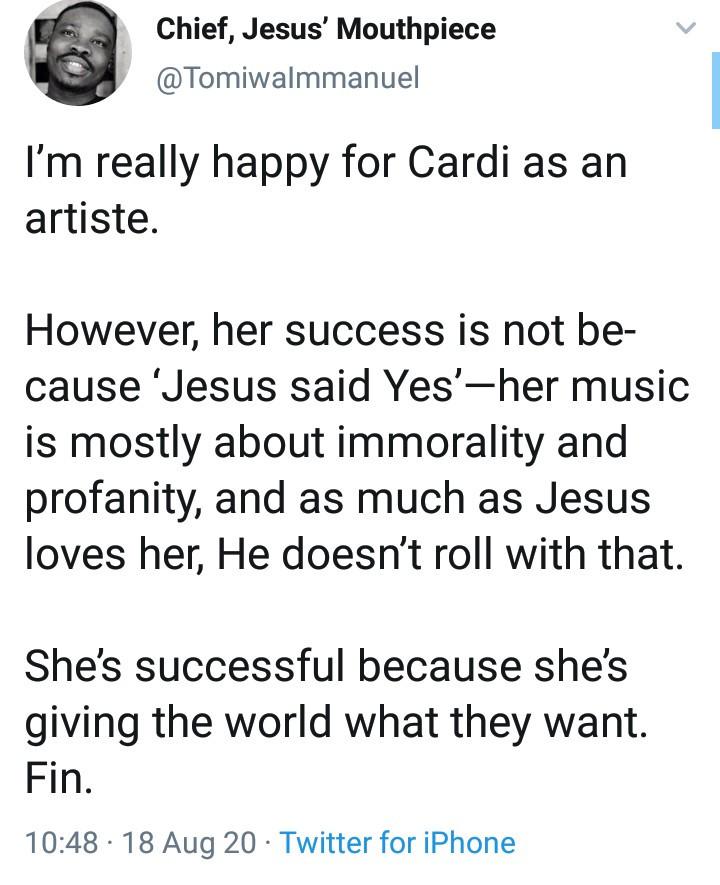 He wrote; "I'm really happy for Cardi as an artiste.
However, her success is not because 'Jesus said Yes'—her music is mostly about immorality and profanity, and as much as Jesus loves her, He doesn't roll with that. She's successful because she's giving the world what they want. Fin."