Iyanya throws shade at ex-business partner, Ubi Franklin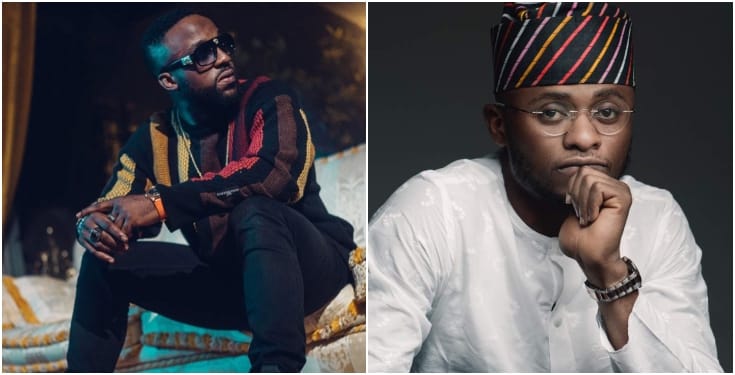 In what seems like shots fired, Nigerian singer, Iyanya, shakes table with ex-business partner, Ubi Franklin, perched atop it.
Iyanya shared a quote this morning and we can only guess who he is referring to.
The post, which he has now taken down form his InstaStory, reads;
For some.. Lies and deception come all too easily, it is done so often they don't even know what is true and what is a lie. They have no conscience and believe that consequences won't apply to them… this is the way of a COWARD. Rest assured, I stand by my word and there will be consequences to pay.. Karma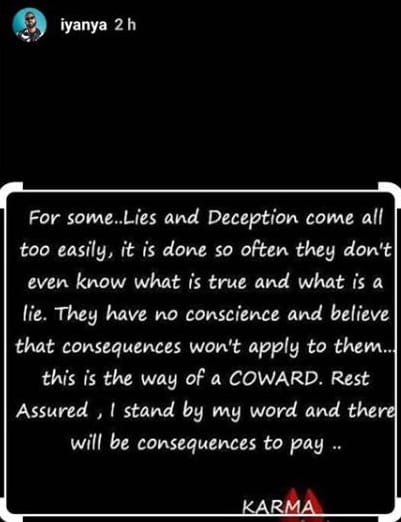 This is coming during the calling out of music executive, Ubi Franklin, by different women, for defrauding them of millions of Naira. Ubi Franklin has been in the news for defrauding and attempting to defraud different women. One is a business woman Sandra Iheuwa, who claims she is carrying his 4th child and owes her N4Million of the N8 Million she loaned him from her for business.
The most recent is Bella Tiffany, cryptocurrency expert who claims she loaned him over N6M ($17,000), in which Ubi was supposed to pay her N7.2M ($20,000) in return but she is yet to hear from him.
Recall that, few months ago, Iyanya publicly called out his former manager and business partner, Ubi Franklin accusing him of fraud. Ubi has since been in the news for a lot of wrong reasons since the Iyanya 'tell it all'.