A Nigerian Lady, Olivia has disclosed that it's because of Nigerian men that she doesn't need a job.
Olivia had made this statement on Twitter in response to a lady who doubts that Nigerian men aren't providers.
The lady had said that,
" the way Nigerian men talk about not being loved till they provide, you would think they are actual providers".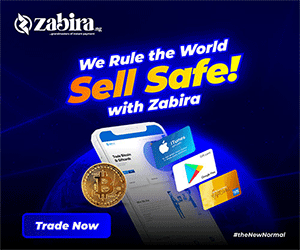 In response to this, Olivia has insisted that Nigerian men are providers.
In fact, because of Nigerian men, she no longer has the need to work. And she's still on a monthly allowance from generous Nigerian men.
Here's the tweet:
Not gonna lie, Nigerian men have provided for me for as long as I can remember.
It's because of them that I don't need a job if I don't want one.
In fact, it's because of Nigerian men that I've not moved to the abroad because WHO WILL GIVE ME A MONTHLY ALLOWANCE IN CANADA???
Ohoo https://t.co/0FAei8rmeA

— #TheRicherSinglemom book (@TheOliviaLife) March 8, 2021