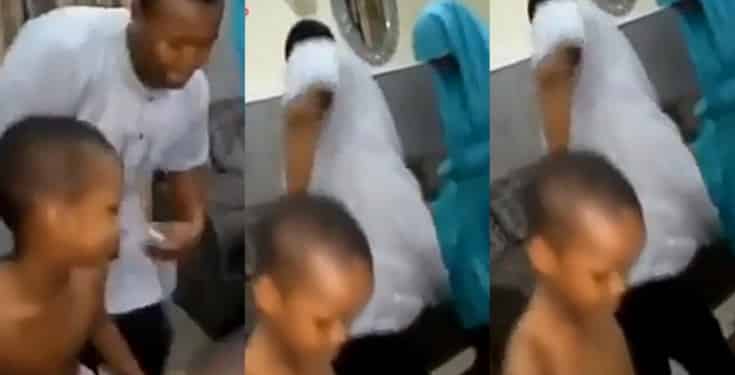 A Nigerian doctor has taken to instagram to share his thoughts about men who dance in front of their kids.
Recently, a video which showed a man and his wife dancing to a song went viral, and the doctor thinks it is highly inappropriate for a man to be involved in such act.
According to him, even if the man should dance, he can dance in the presence of his wife but not in presence of his children.
Watch the dance video below;