The regent of Iboropa-Akoko in Akoko Northeast area of Ondo state, Tinuade Babalola has revealed one of the things are position deprives her of.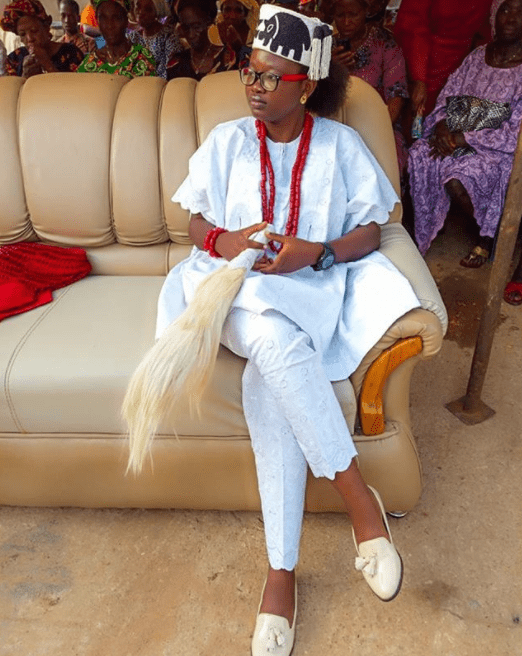 During a question and answer session on her Instagram story, a follower asked if she is allowed to have a boyfriend or get married while on the throne, and she replied saying she is not allowed to have a boyfriends as her positions demands that she remains celibate all through.
"No I'm not allowed to have a boyfriend because my position demands that i be celibate throughout my reign as a regent." She said.
Tinuade was made a regent in 2015, shortly after Oba Emmanuel Ayowole Adejuyigbe, her father, passed on. She had to go through some traditional rites of passage before she was pronounced a regent.