Sport
"I'm fulfilled as a footballer, even if I don't achieve anything again" – Odion Ighalo
Nigerian international, Odion Ighalo has stated he is fulfilled as a player, following his lifelong dream of playing for Manchester United came to pass.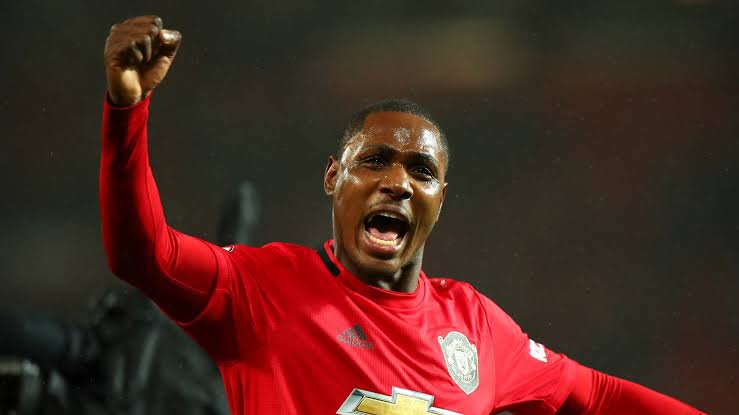 Rhe young lad who has not made any appearance this year, also revealed he is open to joining America's football league, the MLS and even namedropped David Beckham's Inter Miami as a possible destination as he approaches the end of his contract with the Red Devils.
Odion is due to return to his former club, Shanghai Shenhua at the end of the month, a year after being surprisingly signed by English club, Manchester United.
The 31-year-old scored five goals for United in the second half of the 2019/2020 campaign, despite being used as a substitute.
Edinson Cavani's arrival at Old Trafford on a free transfer saw the Nigerian striker fall out of favour, with the 31-year-old only managing four appearances in all competitions so far this season.
Speaking further during the interview with ESPN, Odion said he will always look back at Old Trafford with great pride and a huge sense of achievement.
In his words, "It was a good one and a tough one, before I came to United I never thought I would play.
"I'm a Reds fan. If you ask anybody where I grew up, we fight because of Manchester United. We quarrel and argue. So when my team didn't do well they would start to insult and argue with me and I cried. I can tell you I'm the happiest man on earth for my dream to come true, I fulfilled my dream.
"I remember the night my agent called me to tell me Manchester United wanted me, it was 10 or 11pm. Shanghai time. I was under my bed naked, I didn't sleep until daybreak.
"I don't care about a pay cut, I just want go to Manchester United because this is my dream. I was under my bed shivering and walking around my room and I did not sleep until 6am.
"I'm fulfilled as a football player, if I don't achieve anything from now when I finish my career I am fulfilled."
While speaking about his next club destination, the Nigerian international said, "I have been watching MLS and the league is doing well and I would like to play in the MLS," the Shanghai Shenhua loanee told ESPN.
"I have to wait for offers and if the opportunity arises, I will take it because the league is doing well and it is a good life and I would love it.
"Lots of players go there. Even Gonzalo Higuain from Juventus is there, also Giovanni dos Santos. Why not? I would like to go there if an opportunity arises. Being an experienced player, going there, doing well. It is an opportunity if it comes for me. The David Beckham club [Inter Miami] is growing, so if an opportunity arises why not?"