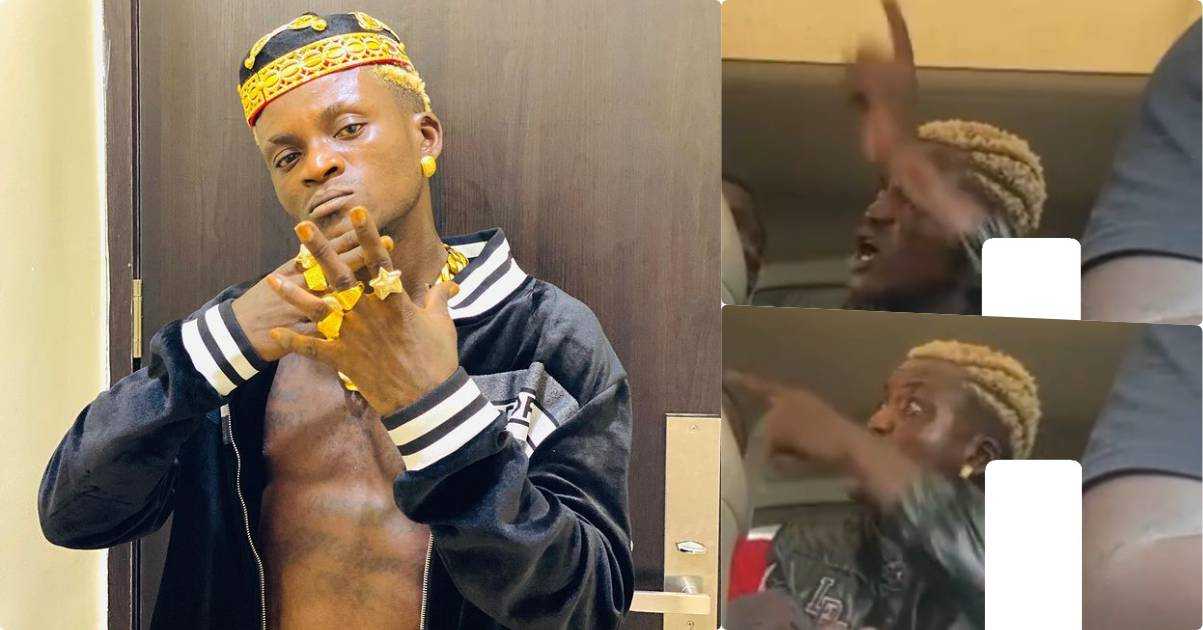 "I'm a big man, I sponsor many people" – Moment Portable brags during heated exchange with Kogbagidi (Video)
Fast-rising singer, Portable, engages his promoter, Kogbagidi, in a heated exchange over suspected dubious dealing of his returns.
This comes after the singer threatened to smash the promoter's car with a baseball bat over claims of trying to cheat him.
Portable in the video could be heard bragging about being the sponsor of many as he exercised his right to the returns made on shows.
Adding to his point, he stated that he could give up the car which he was being deprived of even though he won't stop taunting Kogbagidi on Instagram with his every post.
Watch the video below …
View this post on Instagram