A Nigerian woman has died during childbirth after five years of waiting to conceive. The sad news of her death was shared by her brother.
Lost my younger sister last night… She died at child birth… 💔💔💔💔💔💔💔 pic.twitter.com/4Ds2A5X3LR

— Ceejay_boss (@Ceejayboss1) July 26, 2020
Ceejay, who mourned his sister, revealed that he will dedicate a part of his life praying for pregnant women.
He wrote: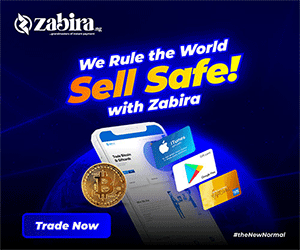 "I will dedicate a part of my life saying silent prayers for pregnant women.That God should watch over them from the moment of conception until the time of delivery.We just see women deliver babies and rejoice but we have no idea the agony they go through and some don't even die"
I will dedicate a part of my life saying silent prayers for pregnant women.That God should watch over them from the moment of conception until the time of delivery.We just see women deliver babies and rejoice but we have no idea the agony they go through and some don't even die💔

— Ceejay_boss (@Ceejayboss1) July 26, 2020
In another post, Ceejay revealed that the child survived;
"My nephew survived… I will tell you how sweet and lively your mummy was… How she prayed for over 5 years asking God for a child. And just when she was ready to welcome u, hug you and kiss you; God took her to heaven so she can watch over you from there"
My nephew survived… I will tell you how sweet and lively your mummy was… How she prayed for over 5 years asking God for a child. And just when she was ready to welcome u, hug you and kiss you; God took her to heaven so she can watch over you from there… 😭😭😭😭😭💔💔💔💔💔

— Ceejay_boss (@Ceejayboss1) July 26, 2020