"I will never be poor in my life" – Video shows interior of mansion of popular Nigerian millionaire, Douglas Eze
A young man, Wale Olawoyin, recently toured the mansion of popular Nigerian millionaire residing in America, Douglas Eze, and he shared a glimpse online.
In the video, he was spotted entering the mansion, after which he greeted the owner and then proceeded to look around the mansion.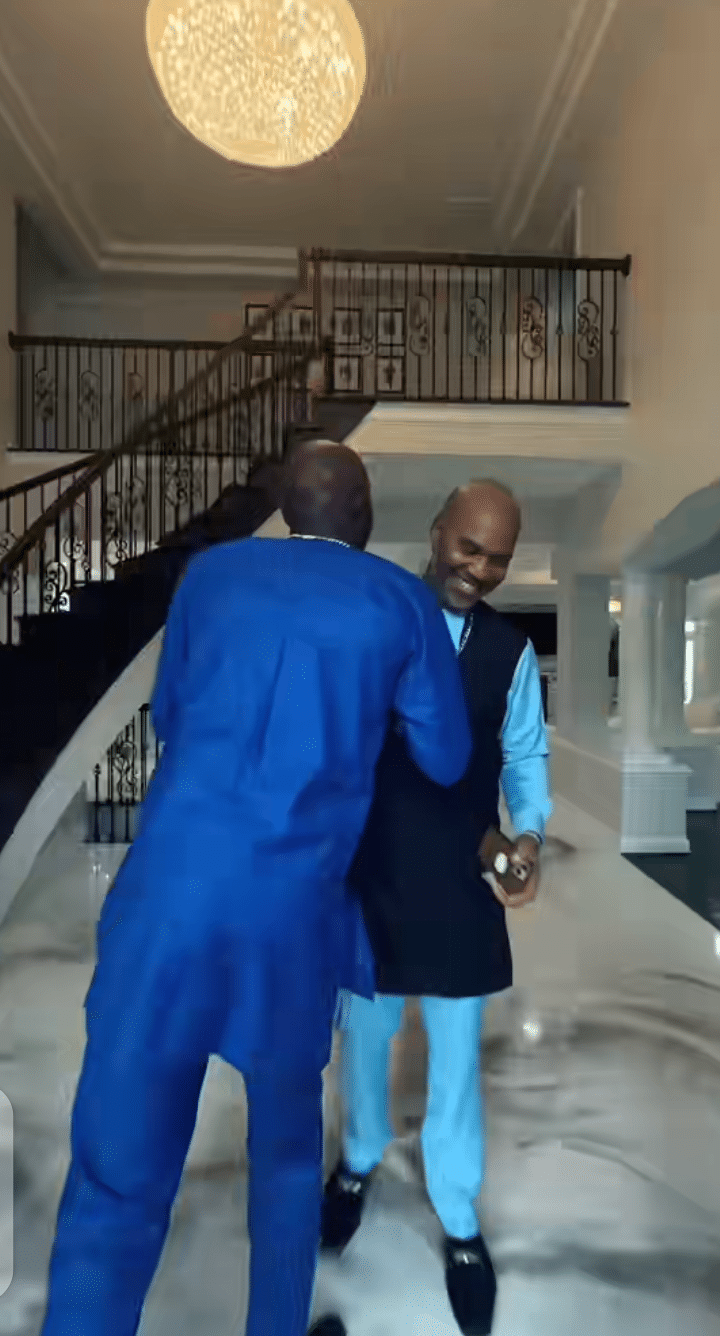 According to Wale, he decided to pay a visit to Nigerian millionaires who live and have built mansions in America.
He captioned the video: "Touring 🇳🇬 millionaires homes in 🇺🇸, @iamdouglaseze mansion is spectacular!"
Reacting to the video, @Esther said: "I will never be poor in my life 🙏🏻🙏🏻lovely mansion."
@MoreenMungore wrote: "I saw this man on richest Africans in USA his story is really an inspiration".
@user9037498761265 wrote: "This kind house, your sons fit carry woman enter and stay with her for like months without you knowing about it".
@Blessedgirl commented: "This is very beautiful 😍, very soon I will have a very beautiful house of mine by God's grace. Amen".
@user4407646193973 stated: "So na person get dis house Alhmdillahi may almighty Allah continue to bless him."
@OkehChibuike commented: "This man is more than a millionaire
Millionaire is an understatement."
Watch the video below:
@waletheceo

Touring 🇳🇬 millionaire homes in 🇺🇸, @iamdouglaseze mansion is spectacular! Full tour video coming soon 😎