US-based Nollywood actress, Georgina Onuoha has slammed Desmond Elliot over his comments about the Nigerian youths, celebrities, and the use of social media.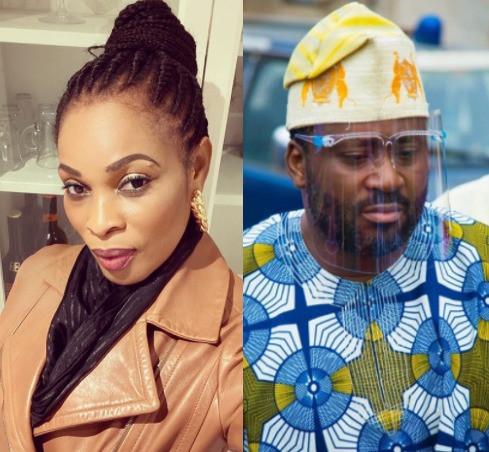 Recall that earlier this week, Desmond and other members of the Lagos state House of Assembly deliberated on the carnage that happened in the state last week.
During the deliberation, Desmond slammed the youths and celebrities over the use of social media during the time of the crisis.
A lot of Nigerians have reacted and dragged Desmond since then. Reacting to Desmond's comment, Georgina in a post shared on her Instagram page, said her former colleague has "lost his sense of belonging because he now eats from the table of corruption".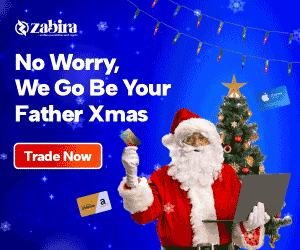 She also reminded him of when she used to give him transport money to catch a ride back home during their school days. Read her post below…
"Power does corrupt indeed.
What the fuck are you talking about @desmondelliot ??? You are not making a damn sense Shola??? Are you mad?? Because you now eat from the table of corruption, you've all of a sudden lost your sense of belonging?? I've always believed that power corrupts, but I held Hope high for you and could swear for your character as a man and as a person. Apparently you are now at a place of convenience, you now think you have the audacity to talk down on the fingers that fed you and the people whose wings propelled you to where you are today?? Fuck you Desmond. Not too long ago at Lagos State University, people like me were giving you transport money to catch a ride back home. You've forgotten where you come from… omashey oo. Pele Politician., the youths are waiting for you come next election. Oniranu jatijati.
Desmond I expected this same level of passionate speech when the youths were being killed at Lekki tollgate? Where were was your outrage?
I've not seen your speech condemning the Nigerian Army or your Governor who lied about it!!
Where is your passionate speech regarding police brutality against the Nigerian youth? Where is your passionate speech regarding the pains and sufferings of the Nigerian youth.. just yesterday you were a nobody that everybody believed would make a change by advocating for the youths and less privileged because we all come/came from nothing to become who we are today but you've forgotten that.
I've truly lost every atom of respect and love I have for you.
You are better than this Shola ! What happened to you Shola Onyema Desmond Elliot?
I'm waiting for your passionate regarding the untold hunger amongst Lagosians and the high unemployment amongst our youth? You feel differently now because you don't know what it's like again to go to bed hungry with zero hopes for tomorrow? Omashey oo.
Where is your outrage addressing Mr Speaker in your parliament?? Have you forgotten Desmond??
Don't betray who you are and your conscience.. Power is momentary .. don't lose your soul.
You truly disappoint me and all who loved and cared about you and what you represent.
It's truly a shame Desmond."