A Nigerian Yoga specialist, Jellybum on Twitter, showed off her new piercing with a sexy video, and another Twitter user, @olami_suasik, told her the weird thing he wanted to do with her menstrual blood.
According to him, he wants to drink her period blood with garri!
"I want to drink your menstrual blood with garri, please" he begged on Twitter.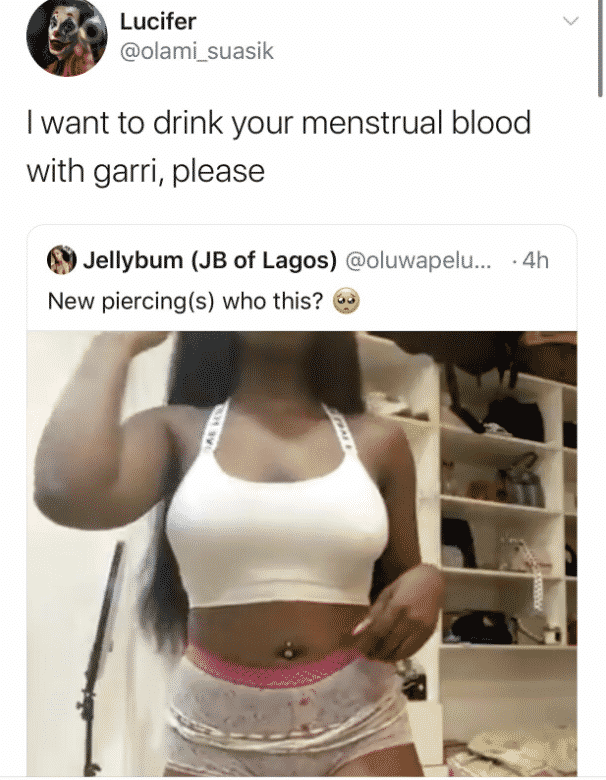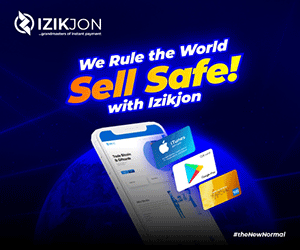 After the tweet went viral, he revealed he tweets similar stuff most times when he is hungry. Lol.
"I don't get how this blow up like this, I tweet similar stuff every 3 market days and twice a day if I'm hungry." he wrote.
I don't get how this blow up like this, I tweet similar stuff every 3 market days and twice a day if I'm hungry. https://t.co/CGPbX2UygO

— Lucifer (@olami_suasik) May 30, 2020