A video making rounds on social media captured the moment a lady was slapped thrice without raising a hand in return.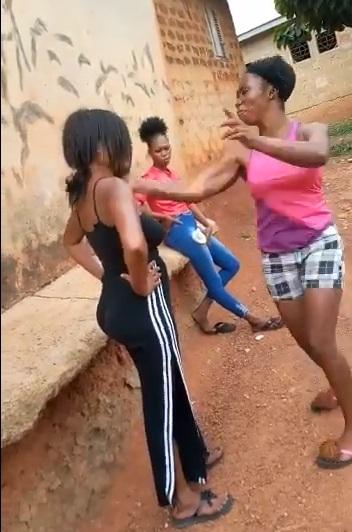 In the 10 seconds video, two ladies can be spotted arguing in an African language and in the twinkle of an eye, one of the ladies landed the other three brain-damaging slaps.
The receiver of the slaps however didn't make a sound or attempt to fight back, instead, she took on her heels.
Nigerian Twitter users however vouched that the scene would have turned into a serious fight if the ladies were Nigerians.
Watch the video below …
See some reactions below …