"I thought he was 40" – Van Vicker's real age causes buzz online as actor celebrates birthday with family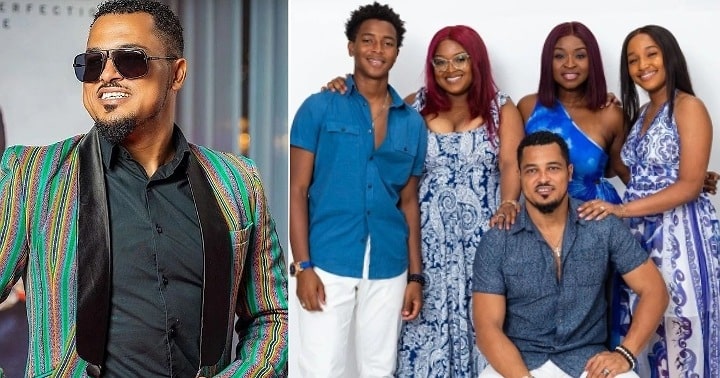 Van Vicker has caused a buzz online as he opens up about his real age while celebrating his birthday with his wife and children.
In a post which the actor shared via his Instagram page, he gushed over his family and reiterated how blessed he was to have his wife and three children by his side.
He went ahead to reveal that he just clocked 46, a revelation which surprised some of his fans in the comments section.
"46 years. I am grateful. I am blessed. The time has come. I am still inspired to achieve more. It's a blessing to be surrounded by love, care, trust and support. It's inspiriting. I thank y'all, far and near; physical and virtual. God Bless", he said.
See his post below:
Charlize Theron said: "Wow Van Vicker is going to 50. I thought he was 40."
SmallieAnyanwu commented: "I guess it's only the children that are ageing cause the parents don't seem to age at all."
Omgfrenchie wrote: "46 years old and you look younger than these new-age kids in their 20's. Happy birthday wishing that your next 46 years are even greater with more health and prosperity."
Wanchie1935 added: "Happy 46th birthday to you Mr Van Vicker…May you live to see many many more years in good health and prosperity coming all the way from the beautiful dutchside of St Maarten 🥂🥂🇸🇽/🇬🇭 in the CARIBBEAN."
Viahaze said: "Happy 25th birthday to you Van Vicker, you're aging backwards such a blessing."
Redruffles wrote: "Sending US birthday blessing to the man who introduced me to African movies! LOVE me some @iam_vanvicker!"