"I must be a leader some day and change shit"- Tonto Dikeh
Controversial Nollywood actress, Tonto Dikeh while condemning the violent treatment meted out on a fake beggar caught in Abakiliki, Ebonyi state, stated that she must be a leader one day.
The man, pretending to be an accident victim, was exposed when a Good Samaritan offered to take him to the hospital to treat his wounds but he declined.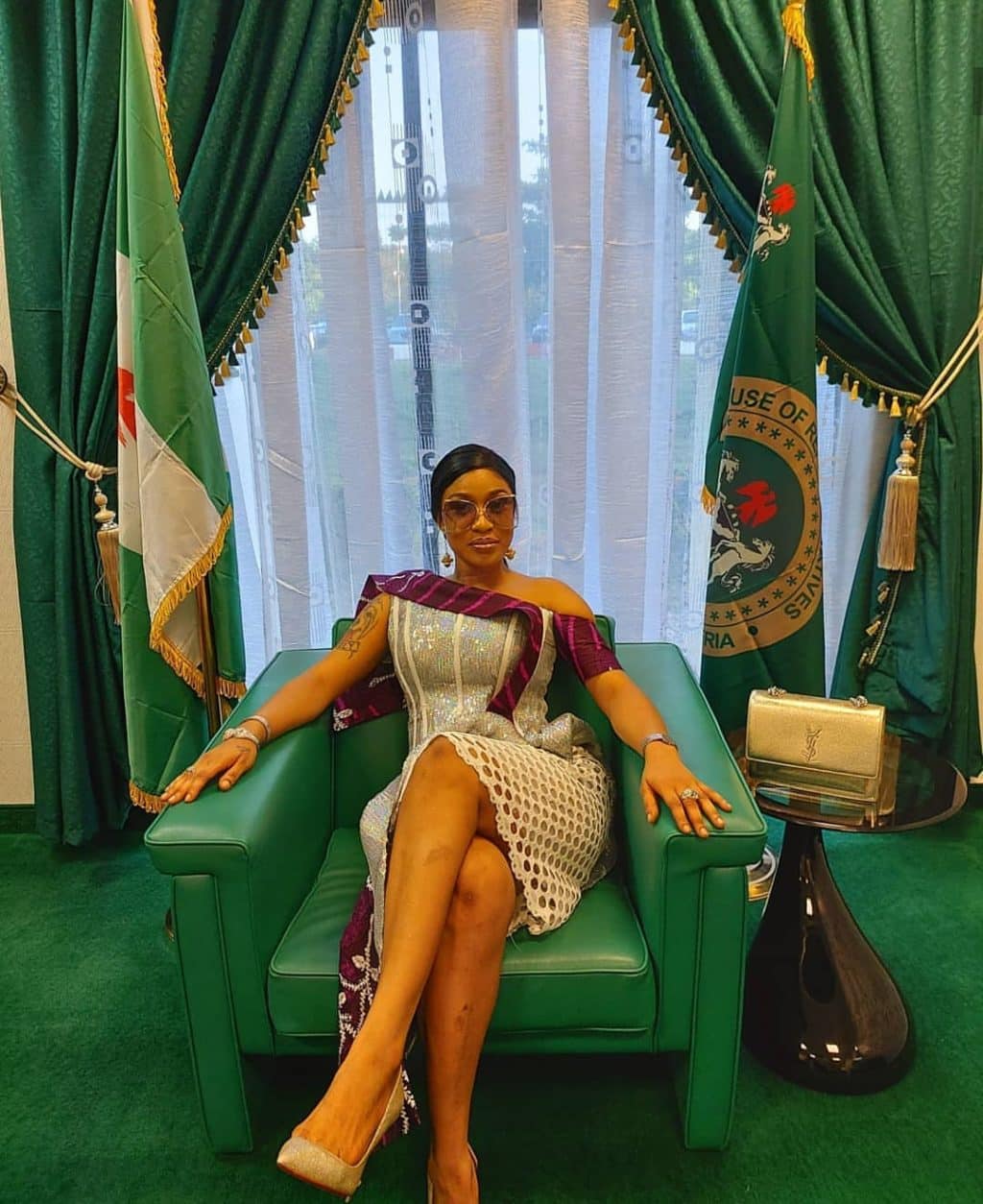 Further investigation showed that his bandaged limbs were just for show and nothing was wrong with him. The fake beggar was severely beaten after he was exposed and the video was shared online.
Reacting to this, Actress Tonto Dikeh condemned the beating. She went on to blame the government for the situation of the country that pushed the man to resort to deception in order to make money.
She further mentioned that she must be a leader one day, so that she can change all that anomalies in the country.
She wrote:
"BUT WHY BEAT HIM.. WE ARE JUST ANIMALS IN THIS COUNTRY, HAND HIM OVER TO THE POLICE..2WEEKS AGO A VIDEO OF SAME THING BUT ON AN AMERICA BEGGER SURFACED, THE VIDEO CREW NEVER BEAT HER NOR TOUCH HER..
THEY ONLY USED THEIR POWER OF THE PRESS TO EXPOSE HER.. IF YOUR GOVERNMENT Provided Jobs would this Old man be Deceiving people to Feed himself??? THINGS LIKE THIS MAKE ME SAY " I MUST BE A LEADER SOMEDAY AND CHANGE SHIT"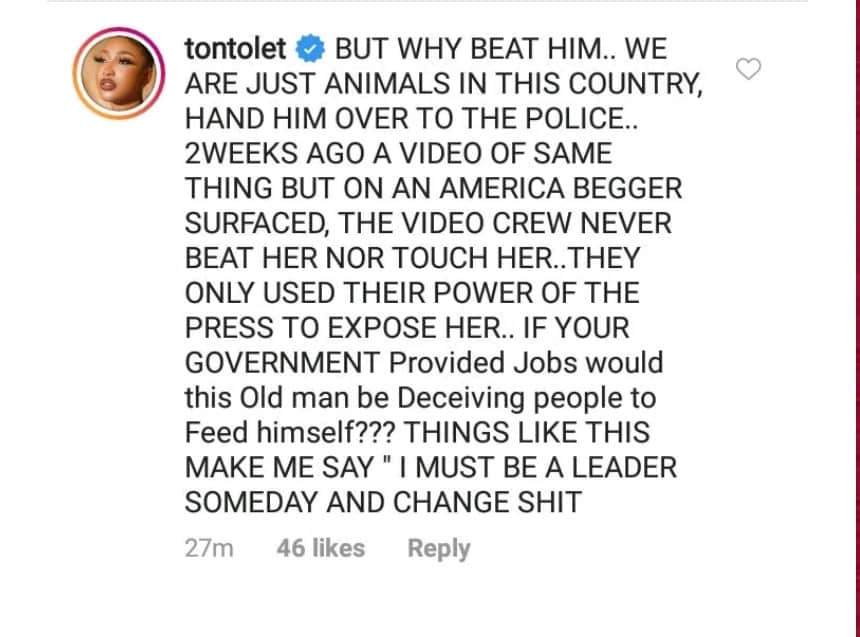 Here's the video she was referring to;