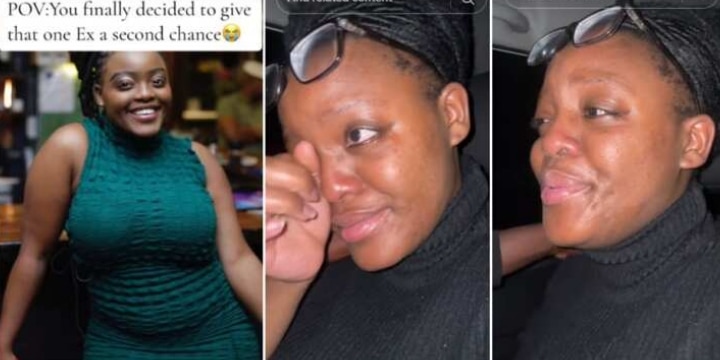 "I just want to give him a second chance" – Lady returns to ex-boyfriend, cries bitterly as he breaks her heart again (Video)
A heart-wrenching video of an unidentified lady shedding tears in a car after a failed reunion with her ex-boyfriend has gone viral.
In the emotional 15-second clip, the distraught lady can be seen weeping profusely while a man's voice in the background attempts to console her without success.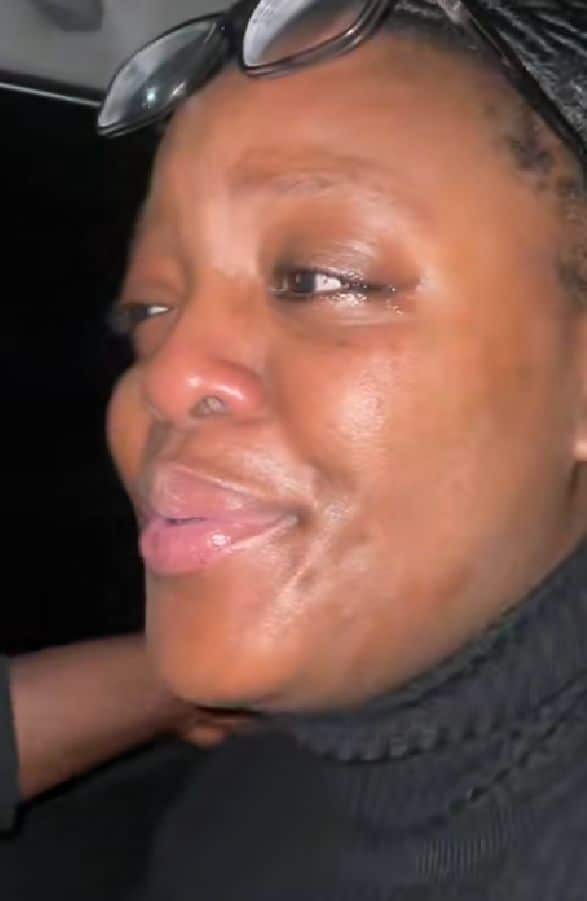 The video has since become a talking point on social media platforms,
The woman, who remains unidentified, decided to give her former partner another opportunity, hoping for a happier outcome this time.
Unfortunately, her optimism was shattered as the relationship took an unexpected turn.
Commenting on the viral video, netizens were quick to offer advice, with many cautioning against revisiting past relationships, especially with ex-partners.
Netizens Reactions…
@1926243 said; "You were warned askies… still needed a reason why he became an ex. Now he's a your Exx2."
@Racquel said; "Never look back, cause they never ever change.. I be holding a whole funeral in my head as soon as we break up.
@beefy tyrone said: "One thing I'm heavily learning this year 1. Never give ur ex a second chance 2. Never give the guy who's been chasing u for years a chance."
@Tshidi Motaung said; "I gave him 5 second chances my therapist is expecting a visit from me on Monday."
@NaraDarling said; "Babe. They spin the block to seek revenge. Never look back."
@Hlas'elihle said; "What's worse is that your friends probably warned you but you "followed your heart."
@Letuka said; "A second chance to do what exactly? To finish off breaking your heart."
See below;