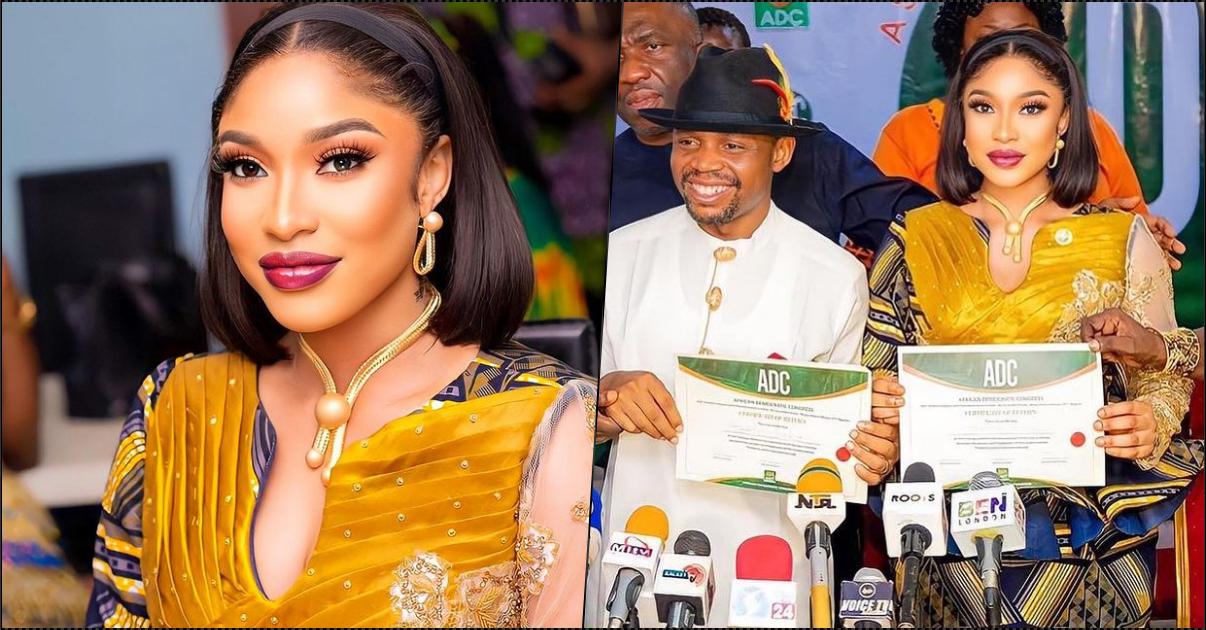 Popular Nollywood actress, Tonto Dikeh, speaks on her mission for Rivers State as she gives an in-depth take on her political career.
Days following the announcement as the running mate of the ADC gubernatorial candidate, Tonto Dikeh speaks on her mission as the prospective deputy Governor of the state.
The mother of one affirmed that she earned the position with claims of having trackable leadership experience.
"I have been tested critically in leadership through my organization Tonto Dikeh foundation and secondly through, an existing organisation, which is a community of youths in Mobilization and Sensitization which works through directly to the government to the youths. I have paid my dues when it comes to social activities," she said.
Speaking on her controversial title, King, Tonto said,
"I know and that is something I have never been able to explain to a lot of people but I think now I have to because I have to take it out for my campaign name and initiative because I don't want the traditional rulers to think me ahead of them. My 'King' comes as a result of my name, as a name gotten from my son. It is not a title in any way or form."
Speaking on criticisms,
"I am prepared for anything, truthfully. I have had three years to work on this, its not something that I just came out or emerged with.
We've had a lot of time to work on this and for this. Criticism, I am ready, non-criticism I am ready. So, it doesn't matter where the questions are coming from.
"I have failed in my life and I'm not denying that. Everyone has seen that. But am I going to fail with leadership. Have I failed in leadership? Start from motherhood, have I ever failed in motherhood, talk about my foundation.
I think it was one of the foundations that stood up for this country, in the time of the pandemic, with no assistance whatsoever. I did even more than the government."
Watch the video below …
View this post on Instagram