"I get doings, forget say I dey on bike" – Nigerian man toasts fine lady on another bike (video)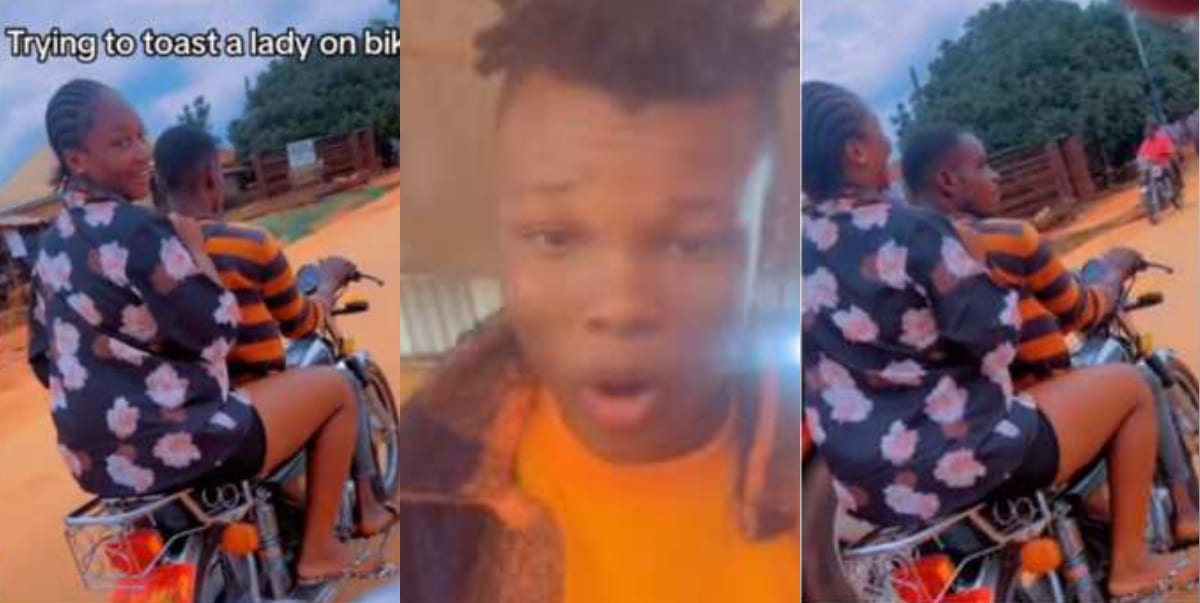 A young Nigerian man has captured the attention of social media users with his unconventional approach to wooing a lady while on a bike.
In a hilarious video shared on TikTok, the man was seen toasting a beautiful lady while both of them were on moving bike.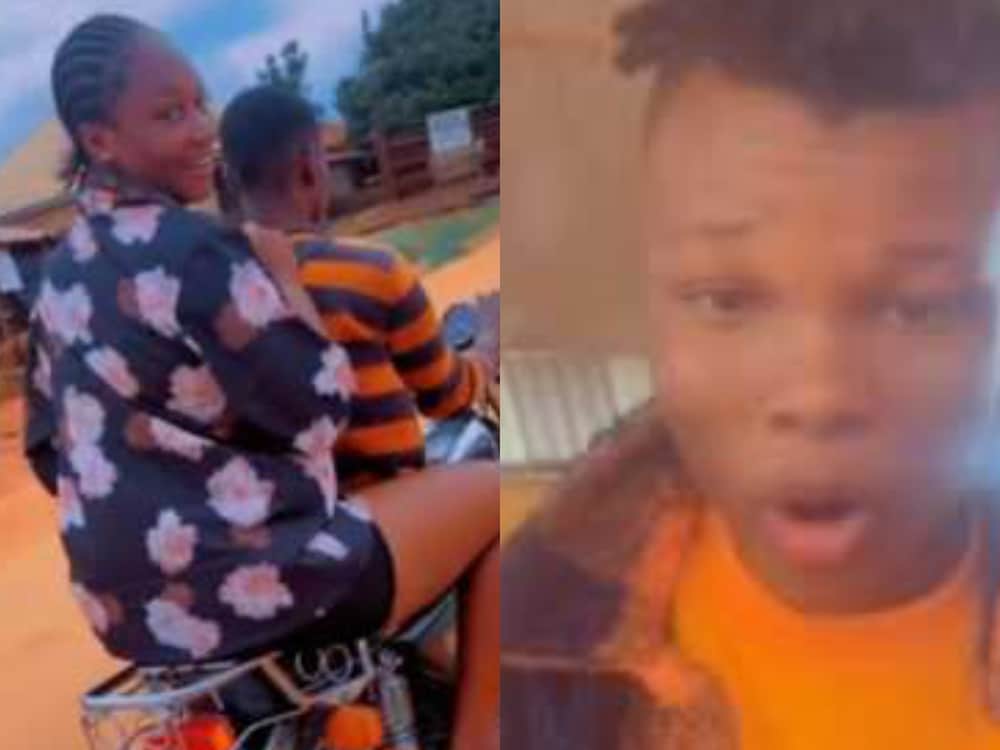 In the video that quickly went viral, the man can be heard calling out to the lady, expressing his interest and requesting her phone number.
Undeterred by the unconventional setting, he urged her to overlook the fact that he was also using a bike, jokingly mentioning that his car was currently out of commission.
Despite his humorous attempts, the lady simply smiled and kept her head facing forward.
However, the determined young man didn't give up easily and continued to make his playful appeals.
The comical nature of the video left netizens in stitches.
Netizens reactions…
@user3672321449376 said; "Act poor to see true love."
@commentator wrote; "Omo the girl fine oh."
@user3672321449376 said; "Stop using money to attract women it is wrong foundation for any relationship. "A word is enough for the wise." 
@sonoftidy602 wrote; "Idan no day ask girl for number na girl day ask Idan for number." 
@white fish said; "She said that she dey follow you." king Nelson Greenlight said: "U can't keep a woman with money bro try learn game."
@Young:Escobar19986 wrote; "I done use this style get girlfriend before." 
@fresh said: "Why bike man de carry her run, slow down oga." 
See below;