Lagos socialite, Omotola Taiwo Temilade, aka Omohtee, has warned ladies to stop playing with her.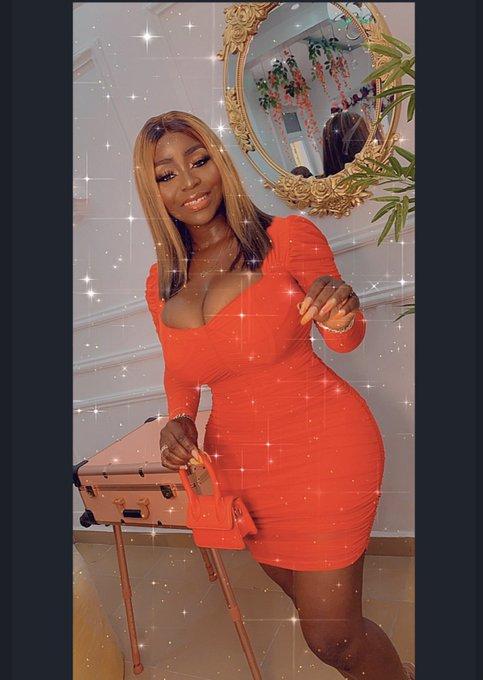 According to the popular Twitter user, she is at the stage where she can date people's fathers, so they need to stop playing with her. Read as she tweeted below…
"I'm at a stage where I can date your daddy, stop playing with me!"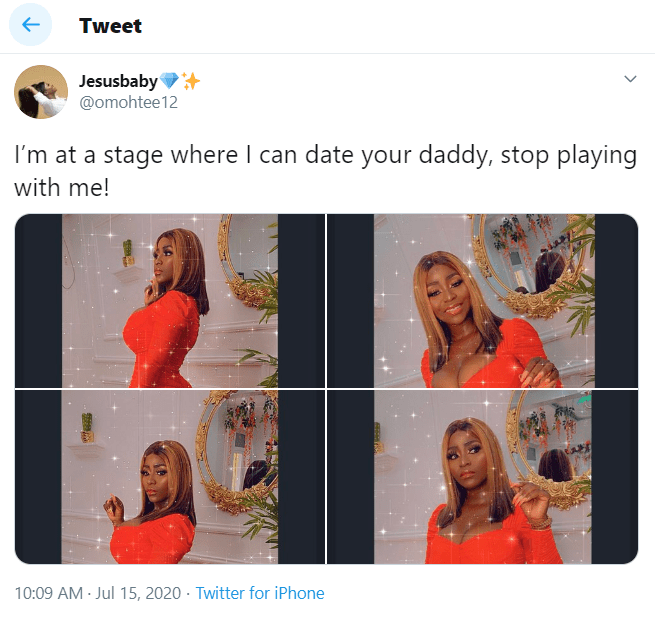 Omohtee is the lady who called out Dr Anu Adepoju of MedContour following a botched cosmetic surgery. She revealed how she became suicidal and had to spend millions to treat herself after the botched surgery.
According to her, she paid 1.2 million Naira for Brazilian Butt Lift (BBL) and Liposuction.
However, she said that after the procedure, her body was a mess. She couldn't stand, her waist became numb.