"I am not the one that caused your death" – Oba Solomon cries out following alleged encounter with Mohbad (Video)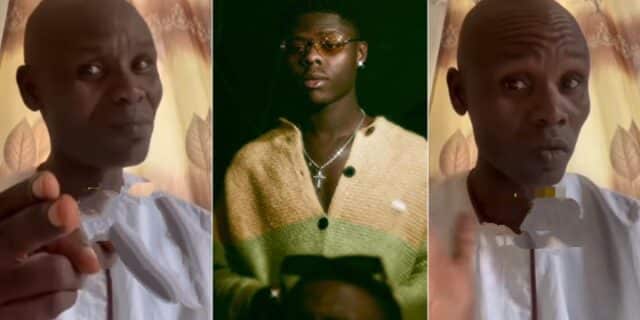 Prophet Oba Solomon has shared a video on social media where he recounted his encounter with Mohbad in a dream.
The prophet expressed his dissatisfaction with Mohbad's behavior, claiming that the singer kicked him with his boot and demanded help.
In the video, Prophet Oba Solomon warned Mohbad to show respect when waking him up, threatening to curse him or call upon thunder if the behavior is repeated.
In his words; "I want to report mohbad to you all; he doesn't have respect. I was sleeping when he came to kick me with his boot; he couldn't even wake tap me, he hit me with his big boot, saying 'please help me.' Am I the one that killed you Mr man? There's nobody I can't curse; all of you that killed mohbad should go and report yourself to the police. Mohbad, take time; the next time you wake me like that, I will ask thunder to finish you. If you want to wake me, do it with respect; tap me."
Following Prophet Oba Solomon's video, netizens flooded the comment section with their reactions. Many found the encounter and the subsequent warning to Mohbad hilarious.
@ada_la_pinky commented: "Abeg leave oba Solomon."
@popson_jnr said: "This thing no suppose funny but wtf l'm going to laugh sorry."
@themaineltee said: "Baba do it for nothing."
@i_am_vivianne said: "I feel bad for laughing."
@eli.odion reacted: "Make we laugh/ smile small we need am so corpse no go plenty however, WE WONT LOSE FOCUS !!"
@majestil commented: "Na only me and 5 others never dream about mohbad for this country."
@sossiofficial commented: "Wetin be this one laediz."
See the video below:
https://www.instagram.com/p/CxgX-2br-VO/?igshid=NTc4MTIwNjQ2YQ==