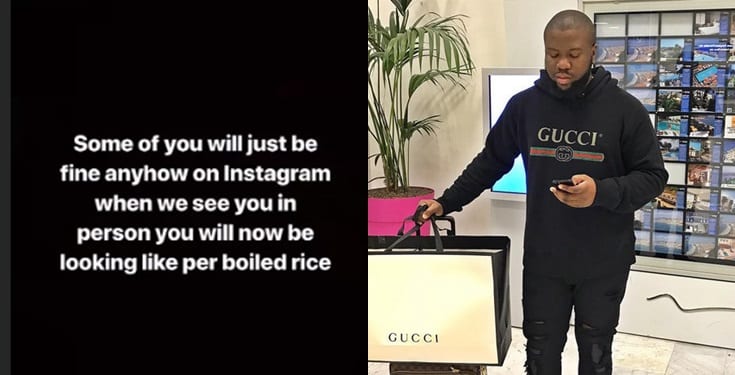 Popular media personality Hushpuppi calls out IG users who do not look like the pictures they post in person.
Ray Hushpuppi, popularly known as Hushpuppi, took to his Instagram page to call out IG users who he says look so fine on Instagram but look like "per boiled rice" in person.
Hushpuppi wrote;
Some of you will just be fine anyhow on Instagram when we see you in person you will now be looking like per boiled rice.