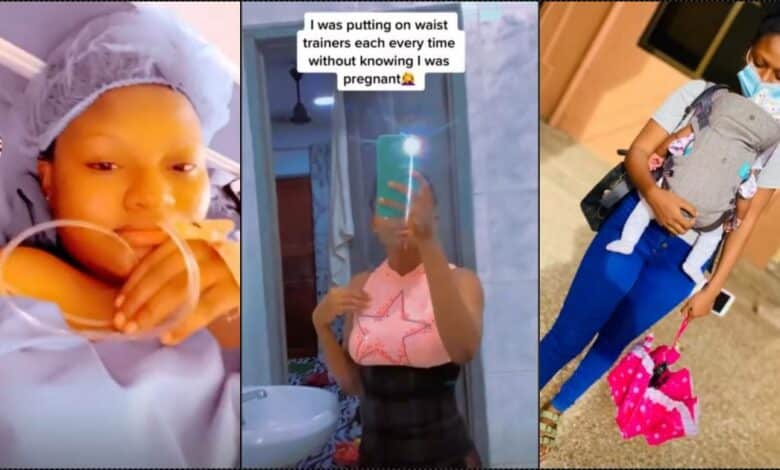 "How I was pregnant for 5 months without knowing while raising 8 months old daughter" — Lady shares emotional story (Video)
Young lady narrates the shock of finding out she was 5 months pregnant while she was raising her 8-month-old daughter.
A video making the rounds on social media captured the emotional narration of a mother who had two kids under a year.
According to the lady, her belly was growing, leaving her with the option of wearing a waist trainer. Unknown to her, she was carrying another baby which, however, struck her by surprise.
In her video narration, she wrote;
"Let's talk abt how I got pregnant for 5 months without knowing. Few months after giving birth to my daughter, I was growing lean but I thought it was bcoz I was doing exclusive breastfeeding.
I had not yet menstruated which is normal. No sickness, not even a sign of pregnancy. My daughter was growing very well despite my hidden pregnancy. I was putting on waist trainers each very time without knowing I was pregnant.
I finally found out and started antenatal, my daughter was 8 months then. I still breastfeeded her till she was 11 months old. Things weren't easy at all. I was preparing her for her birthday shoot. I was 8 months pregnant."
Watch the video below …