Entertainment News
How BBNaija's Eric scammed me of N5.3M and ran to the UK — Singer opens up
An aspiring singer, BabyC calls out the ex-housemate of the BBNaija Lockdown show, Eric Akhigbe, for duping her of the sum of N5.3M and relocating abroad afterwards.
Eric had participated in the edition of the Big Brother Naija show and later invested in his body-building business following his eviction.
In an exclusive report obtained by Gistreel, BabyC stated to have been friends with the ex-housemate during their university days as departmental mates and during his participation on the show.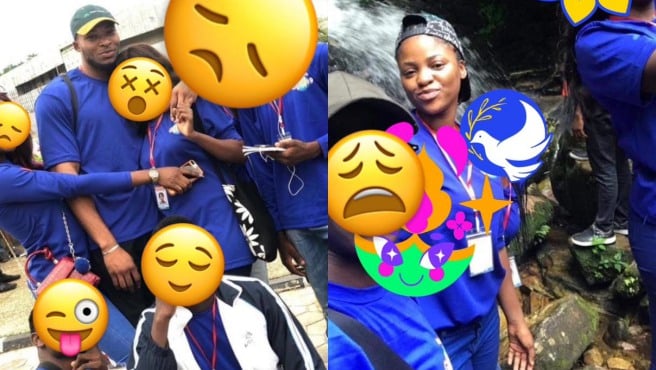 According to the singer, she reached out to Eric for a possible link to get a slot in the Season 7 edition of the show that premiered on July 23rd, after which she was connected to an individual named Nathaniel.
Nathaniel who claimed to be an agent at Multichoice company played BabyC from the start till a week before the show's premiere when he broke the news that her name did not make it to the show.
From snapshots of payments provided, Nathaniel received the sum of N5.3M and promised to pay it back since the month of February 2022.
Days grew into weeks and later into months of frustration to get a refund which triggered BabyC to involve the State Criminal Investigation Department, Panti, which traced the payment to an account in Awka, the capital city of Anambra State, Nigeria, and arrested the individual.
Following an investigation, BabyC revealed that the suspect confessed to the con scheme being masterminded by Eric Akhigbe who took the return and split it with all parties involved.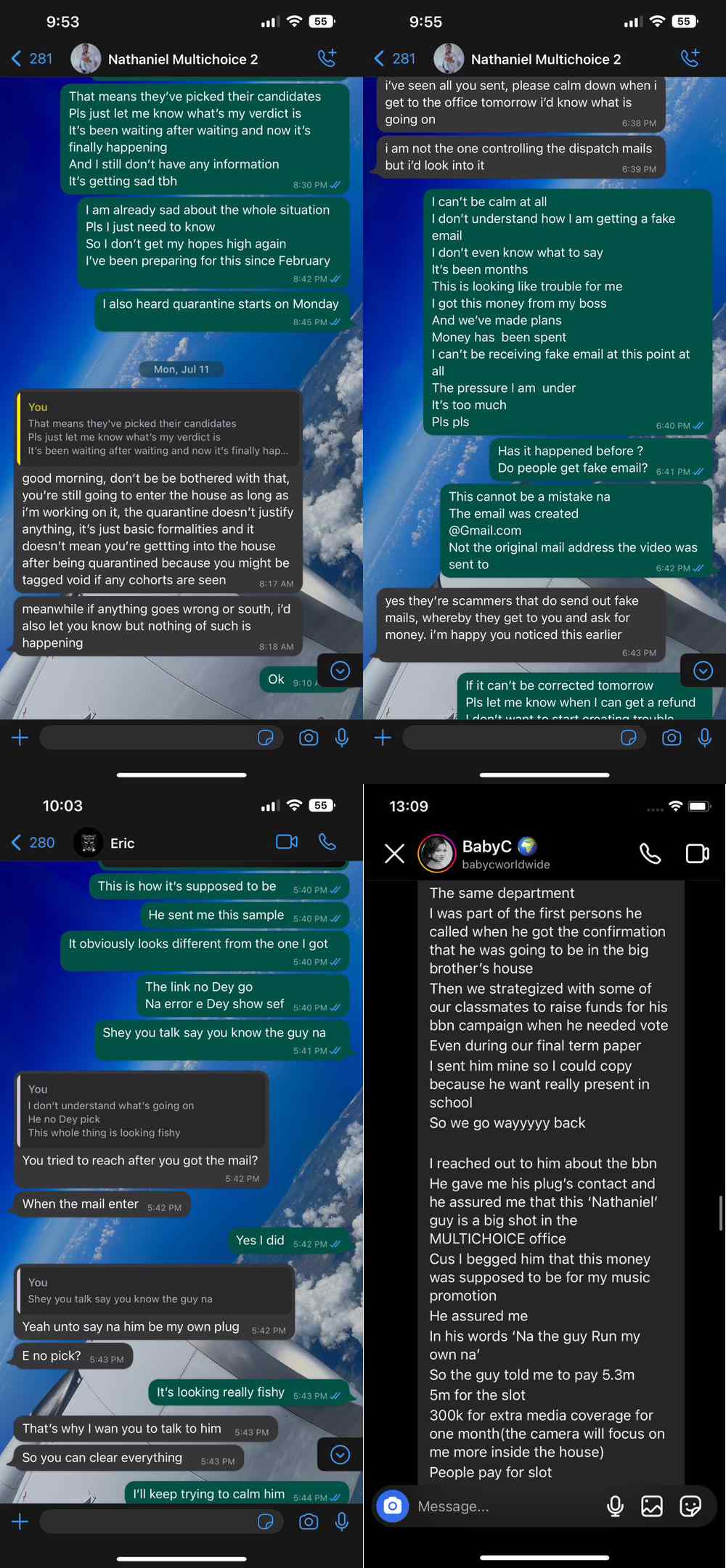 The singer further confirmed that she was not the only victim of Eric's scam as other friends from different professions were scammed either in the form of cash or through their services.
Eric also was said to have involved his mother who reached out and pleaded on behalf of her son for the issue not to escalate beyond what it was.
Watch the video shared by the singer below …
View this post on Instagram