Season 3 housemates of Starzz reality show exposes organizers of scamming unsuspecting viewers through votes and arranging winners.
According to one of the current housemates identified as Jigijaga who reached out to a popular influencer, Tunde Ednut, in a lengthy note on how the show is a complete fraudulent scheme.
Narrating their ordeal, Jigijaga stated that the housemates are underfed and also lack proper medical care which almost led to the death of one of them.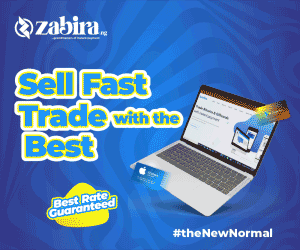 Read his full write up below…
"Hello kind tunde It's me JIGIJAGA and you have posted one of my videos before on your blog Please there is a scam going on in Lagos in the name of Reality show it's @starzzrealitytv Am one of the housemates season 3 and the show is a scam
They kept us in the house and feed us like prisoners.
We generate followers and views for them and they what they promised us is not fulfilled, They already planted a winner and deceiving us all to vote so we can generate money for them .
The Reality show there is camera men (how can a camera man be in a Reality show, that means is no longer a Reality show because everyone wants to fake his or her lifestyle in front of the camera , no hidden camera at all.
We eat twice a day while most of the housemates here can afford more than that, we are been given pure water while in our house we drink table water, everyone here is sick, one of us almost died because of ulcer and they don't even care about that)
They give us our phone everyday so we can convince people to vote for us so they make money. Most of us spend our own money just to vote Some spend 200k, 300k, 500k, 1million and more just to vote but yet they don't even care.
Now we have found the truth that the former winners which is season 1 was there colleague and working together, The last winner same thing because they didn't fulfil the promise. Please Sir , you're really the voice of the people and we need to put an end to this
My name is JIGIJAGA and I have never for one day supported evil or conspire against any scam or fraudulent in our society. Please help us out so we can put this down , our youths are in Peer pressure and they are taking advantage of that.
Please help us and post I will be sending you videos regarding to this please help us . Thanks From all of us here"
Watch the video below …
View this post on Instagram