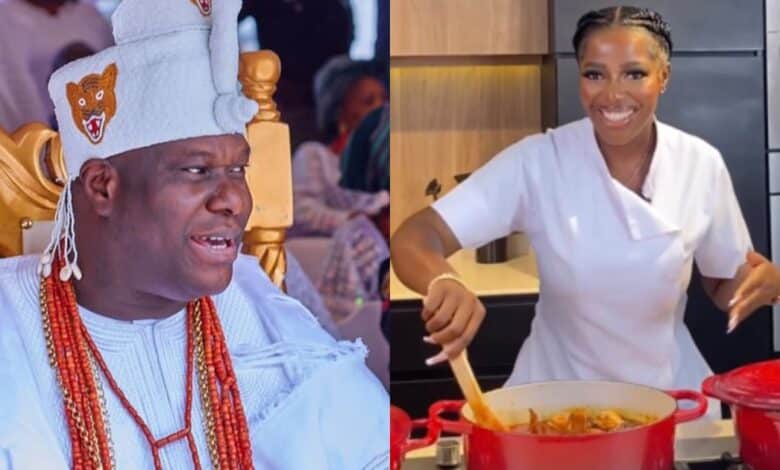 "Hope it's not what we are thinking" – Drama as Ooni celebrates Hilda Baci hours after announcing his wedding
In a gesture of support and celebration, the Ooni of Ife, Oba Adeyeye Ogunwusi, has joined fellow Nigerians in congratulating Hilda Baci for her remarkable achievement as the longest-cooking chef, surpassing a record-breaking 100 hours.
The monarch took to Instagram to share a photo of Hilda Baci, praising her resilient spirit, toughness, and culinary expertise, while appreciating her for setting a landmark for girls in every community to showcase their capacity for excellence.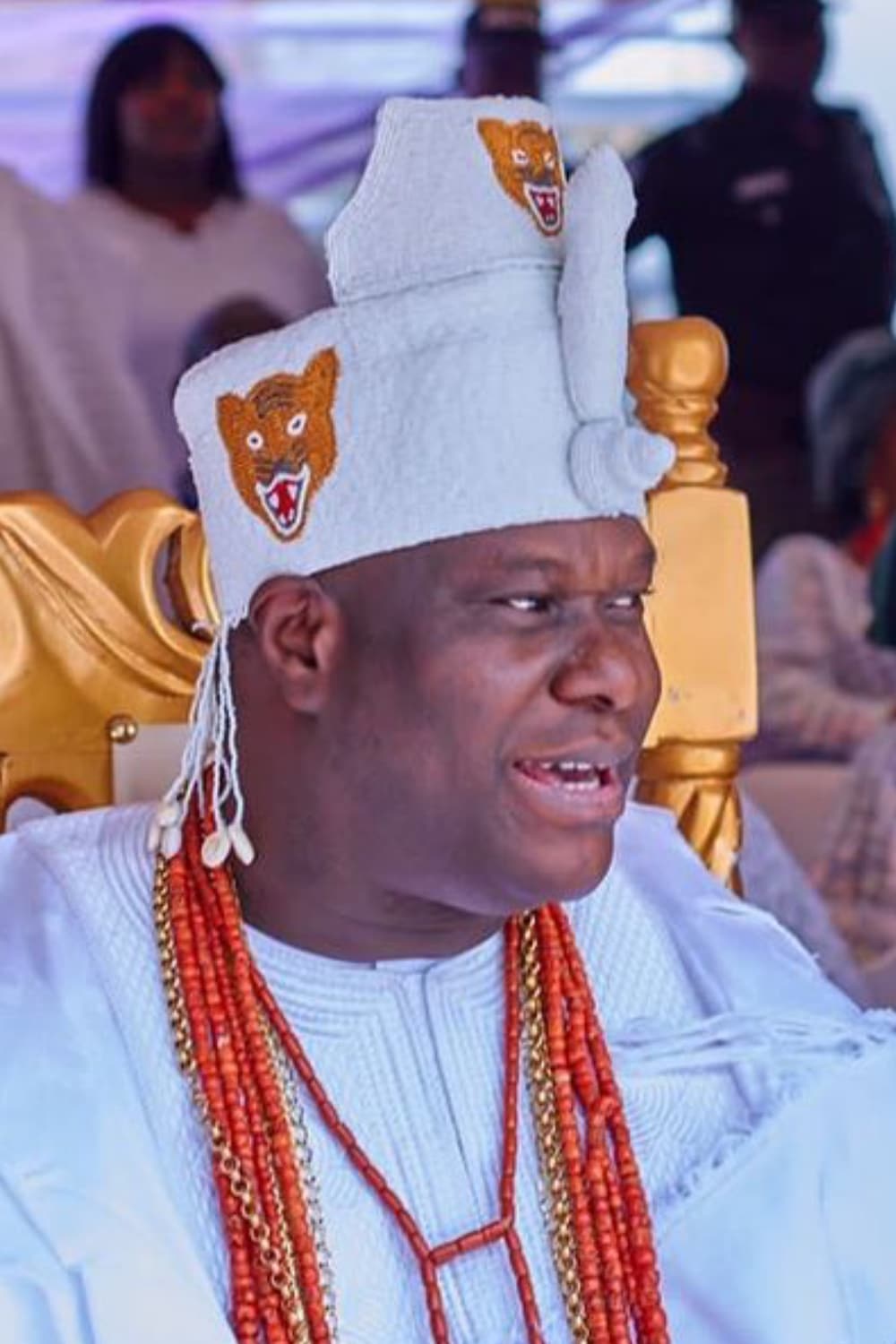 In his Instagram post, the Ooni of Ife commended Hilda Baci for exemplifying the strength and grace possessed by women in Nigeria.
He acknowledged that her accomplishment of breaking the Guinness World Record for "longest cooking time" was not merely about achieving a glitzy reward but about showcasing the indomitable perseverance inherent in every woman.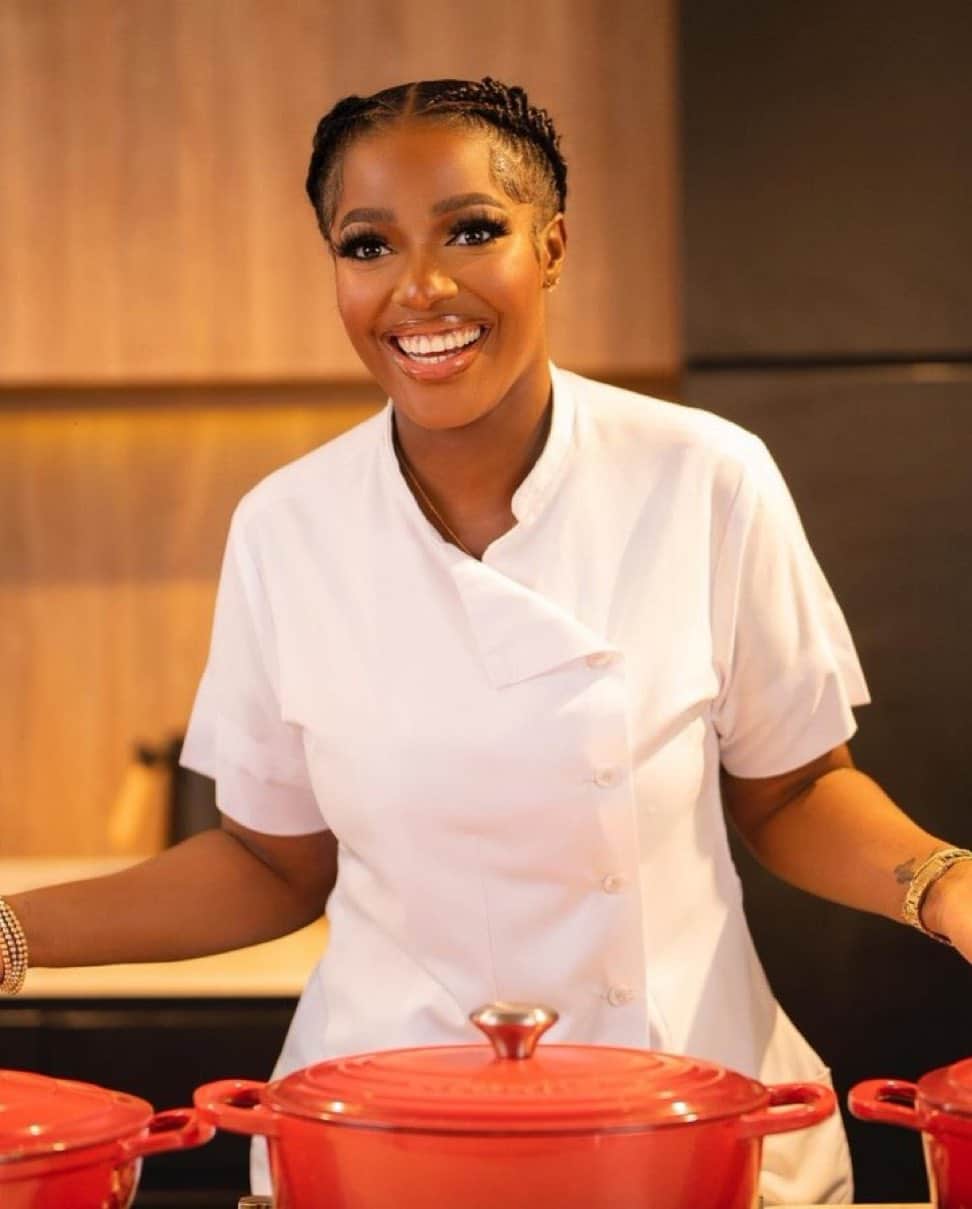 The Ooni emphasized the importance of providing opportunities for every little girl in communities and local governments to demonstrate their ability to excel.
However, despite the Ooni of Ife's well-meaning post and words of admiration for Hilda Baci, his praises did not resonate positively with some netizens.
These individuals interpreted his post differently, leading to mixed reactions among the online community.
As news of the Ooni's congratulatory message to Hilda Baci spreads, it continues to generate discussions and debates among netizens.
While some applaud the monarch's recognition of women's accomplishments and the need for equal opportunities, others have raised concerns or misinterpreted his intentions, prompting further dialogue on social media platforms.
See his post below;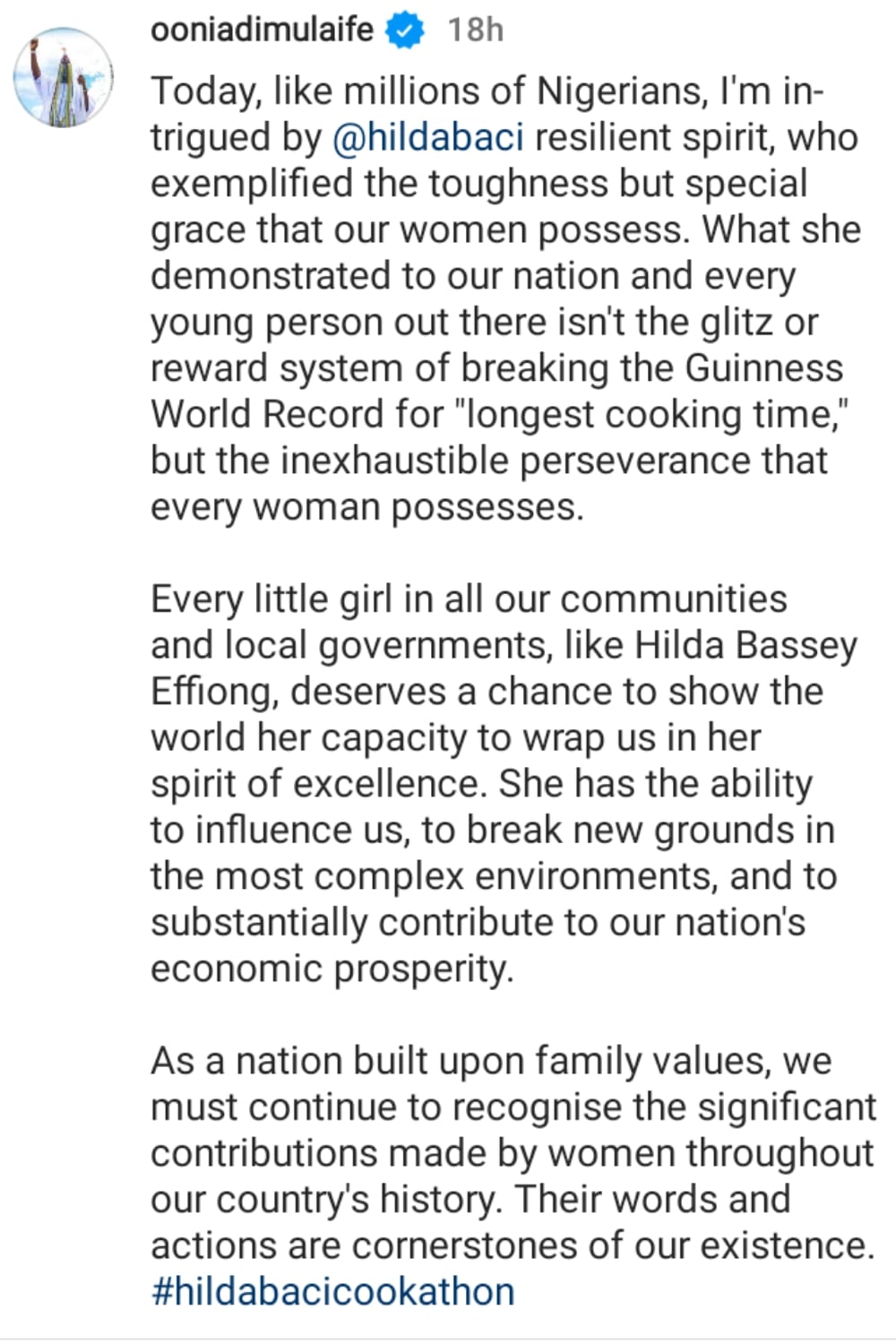 Reactions …